Wednesday, 08 April 2020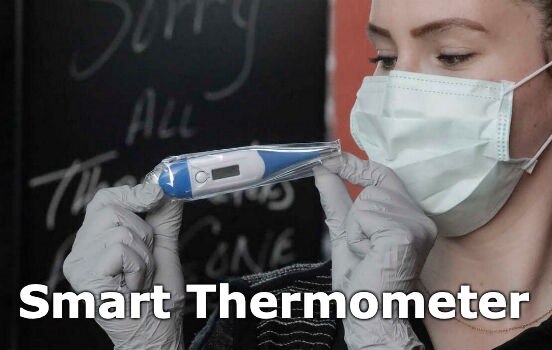 There's a race on to predict where the COVID-19 virus is growing. One unlikely place to turn: a smart thermometer that is connected to the internet. Fever is one of the common symptoms of the novel coronavirus, and capturing real-time fever data might help public health officials see where the virus is spreading.
| | |
| --- | --- |
| On This Day in American History | |
On April 8, 1935, Congress establishes the Works Progress Administration (WPA) as part of President Franklin D. Roosevelt's New Deal. The goal of the WPA was to give jobs to the millions of Americans left unemployed by the Great Depression. The jobs were focused on public building projects that would not interfere with privately held businesses. When the WPA was disbanded in 1943, it had employed more than 8.5 million Americans on 1.4 million public projects. While impressive, that only represented about one quarter of the nation's unemployed.
The United States is "going to put a very powerful hold" on money it sends to the World Health Organization, President Donald Trump said on Tuesday, blaming the United Nations humanitarian entity of missing the onslaught of the COVID-19 pandemic.
VIDEO: A U.S. neuroscientist in the state of Massachusetts was looking for a chance to use his scientific expertise to help fight the coronavirus. Then on the same day the pandemic forced his lab to temporarily close, an idea was born.
April 2020
04/08

Wednesday

Wed
04/07

Tuesday

Tue
04/06

Monday

Mon
04/03

Friday

Fri
04/02

Thursday

Thu
04/01

Wednesday

Wed
March 2020
03/31

Tuesday

Tue
03/30

Monday

Mon
03/27

Friday

Fri
03/26

Thursday

Thu
03/25

Wednesday

Wed
03/24

Tuesday

Tue
03/23

Monday

Mon
03/19

Thursday

Thu
03/18

Wednesday

Wed
03/17

Tuesday

Tue
03/16

Monday

Mon
03/13

Friday

Fri
03/12

Thursday

Thu
03/11

Wednesday

Wed
03/10

Tuesday

Tue
03/09

Monday

Mon
03/06

Friday

Fri
03/05

Thursday

Thu
03/04

Wednesday

Wed
03/03

Tuesday

Tue
03/02

Monday

Mon
February 2020
02/28

Friday

Fri
02/27

Thursday

Thu
02/26

Wednesday

Wed
02/25

Tuesday

Tue
02/24

Monday

Mon
02/21

Friday

Fri
02/20

Thursday

Thu
02/19

Wednesday

Wed
02/18

Tuesday

Tue
02/14

Friday

Fri
02/13

Thursday

Thu
02/10

Monday

Mon
02/07

Friday

Fri
02/06

Thursday

Thu
02/05

Wednesday

Wed
02/04

Tuesday

Tue
02/03

Monday

Mon
January 2020
01/31

Friday

Fri
01/30

Thursday

Thu
01/29

Wednesday

Wed
01/28

Tuesday

Tue
01/27

Monday

Mon
01/17

Friday

Fri
01/16

Thursday

Thu
01/15

Wednesday

Wed
01/14

Tuesday

Tue
01/10

Friday

Fri
01/09

Thursday

Thu
01/08

Wednesday

Wed
01/07

Tuesday

Tue
01/06

Monday

Mon
Older Archives