"How is your daughter doing? Is she well?" The email to Nazenin Ansari, from someone she suspects is an Iranian agent, sent shivers up the journalist's spine.
It didn't matter that Ansari was in the United Kingdom, where as managing editor of the Iranian news websites Kayhan London and Kayhan Life she had freedom to cover Tehran in a way she couldn't inside her home country.
Even 4,300 kilometers away, people close to the Iranian government still try to intimidate her.
Messages threatening harm to loved ones are just one of the tactics that Iran and other authoritarian regimes use to try to harass journalists who report from afar.
Journalists who've reported on repressive regimes sometimes have no choice but to flee for their safety. But exile is no shield for loved ones back home. The threat of family reprisals puts journalists in a fraught corner. Here, they tell their stories:

Jessica Jerreat,
Press Freedom Editor
Iran's jailing earlier this year of VOA Persian TV host Masih Alinejad's brother brought the risks to reporters' families close to home.
In the wake of Alinejad's case, VOA spoke with over a dozen journalists who live in exile about the consequences their reporting can have on friends and family back home. Journalists from Venezuela, Egypt, Turkey, China and elsewhere told VOA how they escaped persecution only for authorities to turn their sights on friends, family and colleagues.
Sometimes security agents call relatives in for questioning or ask them to contact the journalist and tell them to quit reporting. Or they threaten financial repercussions: firings, loss of contracts, asset freezes. In the most egregious cases, parents and siblings have been jailed for lengthy periods without being given a reason.
Journalists are forced to make highly personal decisions on whether to continue their work. The consequences are weighty for both the reporters and audiences they serve.
Kenneth Roth, executive director of the New York-based Human Rights Watch (HRW), says threatening family members has been an effective tool for repressive governments to silence journalists.
"Some families have discussed this in advance and have decided to simply take that risk to bear that burden, in which case the journalist or the critic abroad will proceed knowing that his or her family is willing to accept the price that may be visited upon them," he said.
But in other cases, Roth said, the safety of family members will silence journalists.
"Even though the journalists may have made certain personal choices to engage in criticism of a repressive government, that doesn't mean that the whole family wants to assume that risk," Roth told VOA.
Robert Mahoney, deputy executive director of the press freedom nonprofit Committee to Protect Journalists (CPJ), said fear prevents some journalists from coming forward about the harassment.
"It can be difficult to get details from places like Eritrea or China where families, particularly those of imprisoned journalists, may be concerned even to speak out for fear of making life for their relatives even worse," he told VOA.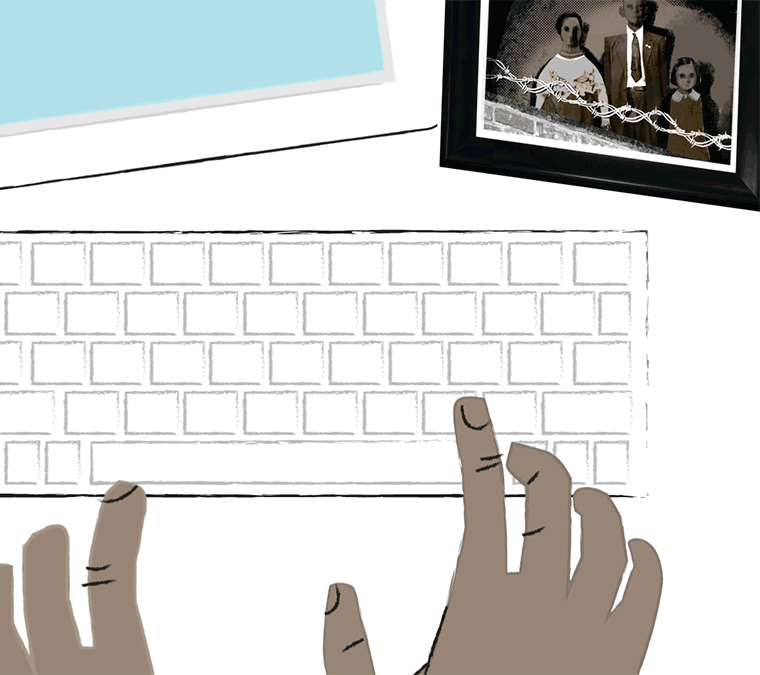 While neither Amnesty International nor CPJ keep statistics on journalists going into exile, they say the family threats appear to be a growing trend in many authoritarian countries.
A staff survey by the U.K.-based BBC Persian shows the extent of harassment for journalists at just one network.
Of the 102 staff journalists who responded to the March survey, 69 said one or more relatives in Iran had been questioned, harassed or threatened by Iranian authorities. And nearly half said they had lost a parent but been too scared to travel to Iran for the funeral.
BBC Persian special correspondent Kasra Naji, who shared the results of the survey with the VOA Persian service, said 152 current and former journalists at the outlet are still under a criminal investigation and a government-ordered asset freeze imposed in 2017.
Iran's representative to the United Nations did not respond to VOA's request for comment. The country has rejected complaints about its crackdown, telling a U.N. General Assembly committee in October 2018 that Tehran sees itself as a victim of "media warfare" funded by "adversarial governments."
Iran, China and Egypt are all countries in which authorities – unable to persecute a journalist directly – instead jail relatives, sometimes for long periods and without justifying the charges.
Philippe Nassif, the Middle East and North Africa advocacy director at Amnesty International, says it is a violation of international law to arrest anyone without a reason.
"Family members are no longer the exception, and in fact, are often targeted when dissidents are overseas and out of grasp from security services," he told VOA.
When the brother of VOA Persian TV host Alinejad was sentenced to eight years in prison on national security charges, Alinejad accused Iran of taking her brother hostage to silence her criticism of Tehran. Alinejad hosts the New York City-based show Tablet for VOA Persian.