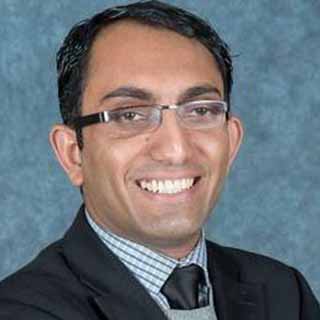 'Between the Devil and the Deep Sea'
Malik Siraj Akbar founded The Baluch Hal, an English language news website, in 2009 to report on rights abuses, enforced disappearances and other issues in the Pakistani province of Balochistan. In 2010 – the same year he moved to the U.S. for a university fellowship – authorities blocked access to his news website. Akbar, now a U.S. citizen, says Pakistani officials contact his family back home asking about the journalist's work and travel.
Washington, D.C. Balochistan is a fascinating place for reporters if you are looking for stories on human rights, on Taliban activities, bad governance, corruption and drugs. So much happens in Balochistan, but the stories do not get reported in the mainstream press.
I covered a lot of human rights stories – enforced disappearances, political activists allegedly disappeared by Pakistani secret services – for outlets including the Daily Times, as well as international publications.
Journalists who've reported on repressive regimes sometimes have no choice but to flee for their safety. But exile is no shield for loved ones back home. The threat of family reprisals puts journalists in a fraught corner. Here, they tell their stories:

Jessica Jerreat,
Press Freedom Editor
In 2007, I started receiving threats, so I used different strategies to survive, like changing my routine, what time to go to the press club and how often.
At the same time, I was surprised [by the] black hole of stories regarding Balochistan in Pakistani media. I was curious how I could use online platforms, such as blogs and online newspapers, to tell the stories missing in the mainstream Pakistani press. So I launched The Baluch Hal. We editorialized Balochistan. We told hyperlocal stories. The Baluch Hal in a way provided a local perspective on stories about Balochistan.
A lot of people welcomed that, but it drew attention from the security establishment. I started receiving threats.
Journalists are between the devil and deep [blue] sea. Baloch nationalists, who are fighting for a free Balochistan, and the government, basically the intelligence agencies, both want reporters to be on their side, so there is a tug of war. Both sides want to influence you.
From Pakistan to the United States
I came to the U.S. in 2010 on a State Department program, and [later], the Hubert H. Humphrey Fellowship program. Here I had relatively more freedom to work on The Baluch Hal. But at the same time, the situation over there worsened.
I used to speak at conferences. At one, held in India, intelligence agents in Lahore stopped me both before I left for India and on my return. They asked why I was going to the conference, why I was meeting a certain individual and what was the nature of conversations with them. It was a suffocating environment.
In November 2010, the government blocked The Baluch Hal. Around the same time, many Baloch journalists were killed.
I felt threatened because a lot of those reporters were friends. The problem is that if you were working as a reporter in Balochistan, all sides, all stakeholders [were] trying to influence you.
If it was the drug mafia, then drug mafia is going to influence you; you write stories about the government, the militants, the insurgents, the sectarian groups will come after you. If you cite a spokesperson from the militant side, then the government is going to question you. The government believes that covering these armed groups amounts to glorifying violence.
So, if you are a reporter, you are basically sandwiched. [But] when both sides are unhappy it means you are doing the right job.
Unfortunately, when the government can't get hold of you, they try different techniques and reach family members, acquaintances, trying to tell them to persuade you to give up your work as a reporter and follow their line.
Representatives from the Pakistan Embassy [in Washington] repeatedly interrupted my talks on Balochistan. They often contest the numbers I provide to human rights groups on missing persons in Balochistan. And officials have reached out to people who are close to me asking for meetings and "consultations." They say, "Can you ask this person to stop being anti-Pakistan?"
They have reached [out] to my older brother, to my family members, asking questions about my work, my foreign travel. I also often receive threatening phone calls from "unknown caller" numbers.
This is a part of the job, and I have survived it for two decades.
This interview has been edited for length and clarity.
Pakistan's Foreign Ministry did not respond to VOA's request for comment. The Pakistan Embassy in D.C. did not respond to VOA's request for comment.