Hun Sen's Biggest Regret: Land Disputes
"My regret is the lateness of land reform. And solving land disputes…. [W]e should have given land titles to the people more speedily, but we delayed for 10 years giving land titles to the people," Hun Sen said in a 2015 interview.
Phnom Penh, Cambodia Twelve years ago, Nget Sim, a villager who lives along the Thai border in Chi Khor Leu commune of Koh Kong province, lost his 5 hectares of family farmland to a sugar company.
This is the first of a multi-part series, based on a rare video interview with Hun Sen by American filmmaker Robert Lieberman for his 2016 documentary "Angkor Awakens."
Sim, 36, is among hundreds of people who have been accused since 2006 of living on the Koh Kong Sugar Company's land illegally after the government granted a large tract of land in 2006 to the well-connected CPP Senator Ly Yong Phat for an economic land concession. But even years after the dispute began, he says he is bereft without his land, which he received from his family as an inheritance when he got married.
"I don't know what to do since I was farming on my land and then they came to grab it," Nget Sim told VOA. "I don't know what to do."
Having land to farm crops, especially rice, is the most important thing in many Cambodians' lives. It is what gives them a sense of security, community and family. Eighty-five percent of Cambodia's approximately 16 million people still depend on subsistence agriculture for their livelihoods.
Because of this, land disputes have been one of the most contentious social problems in Cambodia over the past two decades. Widespread dispossession has made a serious dent in support for Prime Minister Hun Sen's government, which became known in the mid-2000s for its policy of generating income by awarding large tracts of land to wealthy and well-connected investors.
Villagers from Kratie province gathered in the country's capital seeking help from Prime Minister Hun Sen over a land dispute case with a rubber plantation company, Phnom Penh, Cambodia, April 23, 2018. (Sun Narin | VOA Khmer)
In an interview in September 2015 with American filmmaker Robert H. Lieberman, Hun Sen spoke candidly about his mistakes in handling land reform, which he called the biggest regret of his career. He said his government had not done a good enough job of issuing land titles in a timely manner, and that this work should have begun in the 1980s.
"My regret is the lateness of land reform. And solving land disputes…. [W]e should have given land titles to the people more speedily, but we delayed for 10 years giving land titles to the people," he told Lieberman, who conducted the interview for a 2016 documentary 'Angkor Awakens.'
"The problem was whether to give ownership titles [to people who lived on the land] before 1975 or to recognize people's existing occupation. We spent many years in discussion. This is one of the mistakes I feel regret over," he said in the interview, which took place in New York City, where the premier had traveled to attend a conference at the United Nations.
The murderous Khmer Rouge regime ended private ownership of land in Cambodia from 1975 to 1979. When the regime fell in 1979, most Cambodians were living in rural communities and did not immediately worry about formal land titles. But as time passed, the need for a formal land tenure system became increasingly urgent.
The Concession Issue
In the interview, Hun Sen, who has been prime minister for 33 years, also said he regretted poor implementation of his land concession policy.
Starting in the 1990s, the government began allowing private investors to lease large tracts of state-owned land—which comprised much of the land in the country, due to the lack of a comprehensive titling system for private ownership. In 2001, the Land Law formalized this system, allowing some 2 million hectares to be sold off to over 270 private-sector companies in 99-year leases.
Hundreds of villagers from Kratie province protest over a land dispute case with a rubber plantation company, Phnom Penh, Cambodia, Apri 23, 2018. (Sun Narin | VOA Khmer)
"The economic land concessions were given so fast, and there was no clear evaluation on environmental and social impacts," said Vann Sophat, land rights coordinator at the Cambodian Center for Human Rights.
Many concessions were awarded in areas where land tenure was still murky in the aftermath of civil war and unrest, and conflict between wealthy concessionaires and smallholders led to years of disputes and protests, some of which are still ongoing.
"My second regret is that when we gave an economic land concession, there were land disputes since we couldn't thoroughly control the situation with our lower-level officials," the prime minister told Lieberman.
In 2012, after years of forced evictions and protests, the government put a moratorium on the issuance of new concessions and limited the duration of future leases to 50 years. That same year, in advance of a crucial national election, Hun Sen also set up a land-titling program under his own name in which he sent scores of students across the country to investigate disputes and provide land titles to smallholders whose land fell in concession areas.
"Therefore, I started the campaign using thousands of students to help measure land and give it to people, and also withdraw land concession and give to people," he said.
In the interview, Hun Sen recalled the time in the 1950s when his own family, living in rural Kampong Cham province, was involved in a land dispute. He claimed that the Khmer Issarak—a loose band of brutal anti-colonial guerillas—forced his grandmother, who had once been a prosperous smallholder, to sell her land. Later, the Hun family cleared a different plot of land that they did not have legal title to. Such extra-legal land clearance is still very common in rural areas of Cambodia today.
"The Khmer Issarak arrested my grandmother and that forced us to sell land, in addition to some of our land sliding into the river. So we became landless. My father cleared some land which was not legal since we didn't have legal ownership title," he said.
FILE PHOTO - Former Thai Prime Minister Thaksin Shinawatra, second right from the front row, and Cambodian Prime Minister Hun Sen, center, pose for photographs with other members of Hun Sen's family in his residence in Phnom Penh, Cambodia. (AP)
"If They Win, They Get Land; If They Lose, They Get Money"
Despite his regrets over land disputes, Mr. Hun Sen insisted that some people who protest dispossession are merely pretending to be victimized.
"In some cases, the companies abused. But some cases [are fabricated]. Sometimes, in one night, they [squatters] can build 200 houses. Do you believe that they can build 200 houses? This is the strategy of ill-intentioned people [seeking] to grab the land. If they win the case, they get land. If they lose, they get money," he said.
Human rights groups have claimed that thousands of families have been evicted due to concessions, and that the government has failed to give them adequate compensation.
But Hun Sen said his government did provide "appropriate compensation" to the people whose land was affected by concessions, but that people were asking for more money than their land was worth due to inflation.
"The land price always increases…. When the land price increases, they demand more money. If you were me, how would you solve it? In 2000, the compensation was that amount, but in 2015, the land price increased.
"I don't take sides with the rich and don't mistreat the poor. But sometimes, it is difficult," he said.
Cambodian riot police officers walk towards workers gathering in front of National Assembly in Phnom Penh, Cambodia, Tuesday, June 30, 2015. (AP)
Land dispute evictions can be brutal. In March 2018, armed forces shot at protesters over a land dispute with a rubber plantation in Snuol district, Kratie province and three people suffered injuries from gunfire. In 2012, a 14-year-old girl was shot to death when soldiers opened fire in a similar land protest.
However, the prime minister insisted that his government never evicted villagers who were living legally on the land.
"You may be confused. We never forced anyone from their own land. [Only] people who come to live on other people's land or on state land. They don't have the legal right to live [there]. We need to take it back. We even give some compensation," he said.
"I don't allow anyone to use illegal means to abuse the land that people own legally," he added.
Solving Disputes To Save Votes
Am Sam Ath, monitoring manager at the Phnom Penh-based human rights group Licadho, said land disputes were one of the most heated issues in Cambodia.
He said the prevalence of long-simmering disputes and sometimes violent evictions caused the ruling party's reputation to take a serious hit in advance of the 2013 national elections, which the opposition Cambodia National Rescue Party nearly won.
"Land disputes negatively affects [the CPP] in seeking support from voters," he said.
Arrests and imprisonments over land disputes make people even angrier at local authorities and the government, he added.
Although the CPP has dealt with its immediate electoral threat by filing a court case that led the CNRP to be dissolved, the longer-term issue of dispossession remains pressing.
Farmers of Koh Kong province protesting land evictions are blocked by security during a protest rally as it moves near the Prime Minister's residence, in Phnom Penh, Cambodia, Tuesday, Feb. 14, 2017. Government security on Tuesday prevented the protesters from submitting a petition to Prime Minister Hun Sen at his residence to help solve their long-running land dispute with a local tycoon who owns sugarcane plantations they accuse of grabbing their land. (Heng Sinith | AP)
In June, hundreds of villagers involved in land disputes in Koh Kong province, including Nget Sim, came to Phnom Penh to protest for several days to urge the government to give them land and fuller compensation.
Seeing this, Minister of Interior Sar Kheng instructed local administrators to "increase thorough monitoring and management of developing situations concerning the issue of land conflict" to prevent "people from coming together and submit petitions in Phnom Penh."
Despite seeing some improvements, Vann Sophat was still critical of the government's commitment to solving land issues.
"I see that the government has tried to solve the land issue, but it is not systematic as a standard. There are many different solutions," he said, explaining that in some disputes, victims received both money and land, but some just got one or the other.
On his first day on the campaign trail ahead of the July 29 elections, Hun Sen told hundreds of thousands of citizens gathered for a rally that his government would work to improve the situation of the landless.
"Landless people will be given land for building houses and doing farming via social land concessions," he promised.
However, some were not convinced. Nget Sim, who has traveled to Phnom Penh for several protests in recent weeks, said that he and other villagers were given $3,000 as compensation for their land, but still wanted to receive plots of farmland so they could make a living in their rural hometown. He said authorities had promised to make this happen, but its implementation was delayed.
"We lost all the land. Now our only hope is to depend on working for others as day laborers," he said.
This story originally appeared on VOAcambodia.com. (July 18, 2018)
Cambodia (1953 - 2018)
[x]
July 30, 2018
International community calls Cambodia's vote a "setback to democracy"
The United States says it will take further action against the government of Cambodia following a landslide victory for the ruling party. The European Union, Canada and Australia also condemn the election.
July 29, 2018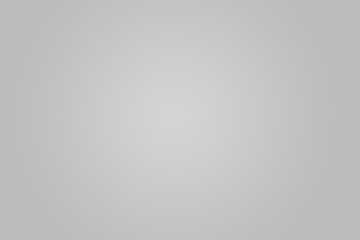 Cambodia set to become one-party state
Prime Minister Hun Sen's ruling party says it now controls all 125 seats in the National Assembly after an election slammed by rights groups as a sham due the lack of a viable opposition,
July 29, 2018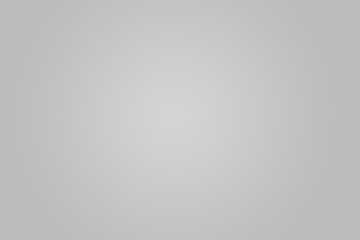 Polls open in Cambodia's sixth national election
Cambodians head to the polls for an election from which the government has banned the only viable opposition party.
July 28, 2018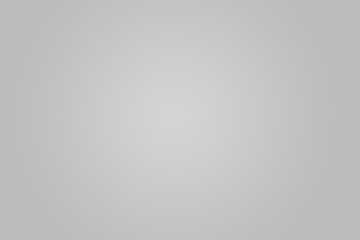 Government blocks 15 independent news sites over poll "disruption"
The Cambodian government orders internet service providers (ISPs) to block the websites of 15 news websites of independent outlets including Voice of America for two days before and during the country's election.
July 27, 2018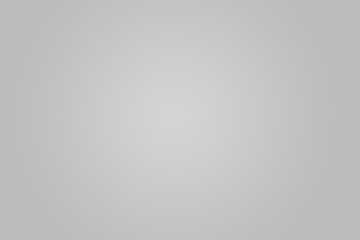 Government fines former opposition officials over "clean finger" campaign
Five former CNRP officials in Battambang province are found guilty of obstructing the vote and fined $2,500 each over a Facebook post supporting an election boycott campaign.
July 27, 2018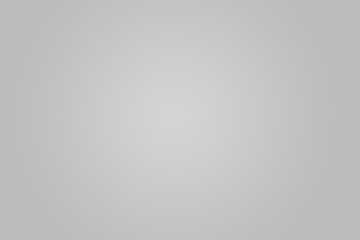 Election campaign ends as Cambodians prepare to vote
Cambodian political parties wind up their campaigning ahead of a general election expected to be an easy victory for the ruling party.
July 25, 2018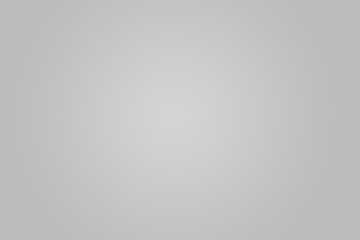 U.S. House passes Cambodia sanctions bill
U.S. House of Representatives passes the Cambodia Democracy Act, paving the way for sanctions to be imposed against members of Prime Minister Hun Sen's inner circle.
July 25, 2018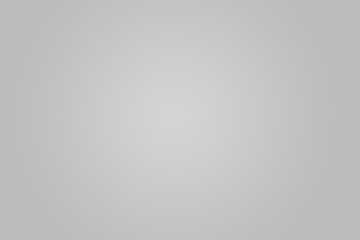 Japan opts out of sending election monitors to Cambodia
Japan says it won't send election monitors to Cambodia for the July 29 vote even though Tokyo, a major donor to the Southeast Asian nation, has sent observers to many previous elections.
July 22, 2018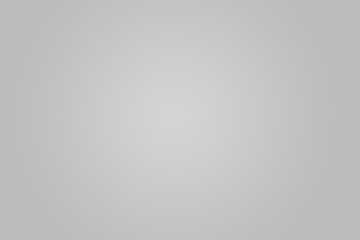 Cambodia threatens legal action against non-voters
The government orders fines or even the arrest of people who uploads images on social media as part of an opposition-organized campaign to boycott the vote.
July 10, 2018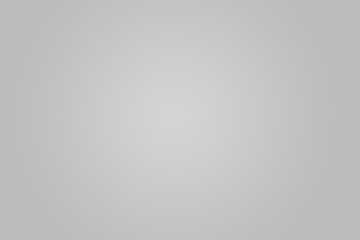 Cambodian government institutions face cyberattack
Cyberattackers are caught hacking key Cambodian government institutions in what is strongly believed to be a coordinated Chinese government assault ahead of the July 29 national elections, according to an investigation by FireEye, a U.S. cybersecurity firm.
July 7, 2018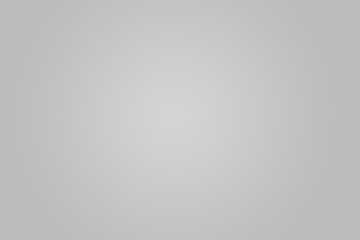 Election campaign kicks off
Electioneering kicks off for the July 29 national elections. Twenty political parties are registered to participate.
June 27, 2018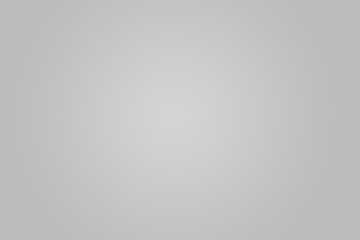 50,000 observers to monitor July election, NEC says
Cambodia's National Election Committee (NEC) says 50,000 observers -- some from China, Myanmar and Singapore -- will monitor July 29 election.
June 20, 2018
U.N. calls political climate in Cambodia "not conducive to a free and fair election"
At the U.N. Human Rights Council, New Zealand and other nations issue a statement calling on the Cambodian government to reverse course, saying the current political environment in Cambodia is not "conducive to holding free, fair and genuine national elections."
June 12, 2018
U.S. sanctions Hun Sen's top bodyguard
United States imposes sanctions on Hing Bun Heang, the head of Hun Sen's bodyguards, citing human rights abuses.
May 28, 2018
Government forms task forces to monitor online content ahead of July election
The government issues an order that it will work with telecommunication firms to monitor and control online news deemed to cause "instability," as part of the government's crackdown ahead of July 29 election.
May 24, 2018
NEC sets controversial Journalist Code of Conduct on election coverage
Cambodia's National Election Committee (NEC) issues a controversial code of conduct for journalists covering the July 29 election. It includes a ban on asking detailed questions about results.
May 15, 2018
20 political parties registered
Despite dissolution of CNRP, 20 political parties, including the ruling CPP, register to participate in July 29 election.
May 15, 2018
Election monitoring group backs out of observing July election
The respected Committee for Free and Fair Elections in Cambodia (Comfrel) says it will not observe and monitor the July election, citing the Cambodian government's accusation against the group and other organizations in promoting a "color revolution" in Cambodia.
May 9, 2018
U.N. calls for release of Kem Sokha
The U.N. Working Group on Arbitrary Detention and the International Federation for Human Rights issues a statement demanding the immediate release of Kem Sokha, leader of the dissolved opposition CNRP party, calling his imprisonment "inhumane" and "shameful."
May 5, 2018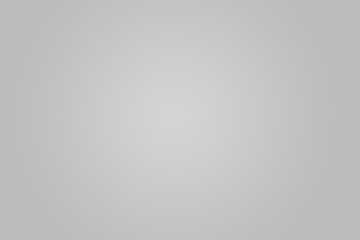 Phnom Penh Post sold
The country's last remaining independent English-language newspaper, the Phnom Penh Post, is sold to a Malaysian investor whose company has links to Hun Sen.
May 4, 2018
PM Hun Sen threatens legal measure against election boycott
Prime Minister Hun Sen describes Sam Rainsy's call for an election boycott as "a violation of electoral law."
April 8, 2018
Sam Rainsy calls for July election boycott
Former CNRP leader Sam Rainsy calls on his supporters and voters to boycott the July election.
Jan 2018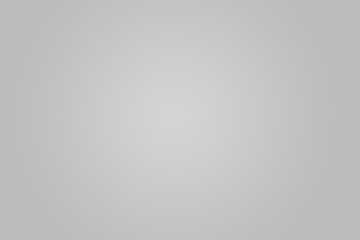 Sam Rainsy launches the CNRM
Former CNRP president Sam Rainsy launches the Cambodia National Rescue Movement (CNRM), which he envisions as keeping the CNRP "alive" from abroad. He says it "cannot be dissolved" because it is not registered with the government in Cambodia. Sam Rainsy said the movement's plan includes ensuring free and fair elections in Cambodia in July.
Nov 16, 2017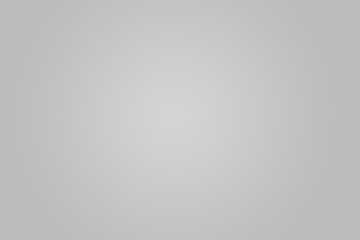 Supreme Court orders CNRP dissolution
The Supreme Court dissolves the CNRP, a move that causes some opposition members to join Hun Sen's ruling CPP, while opposition leaders flee the country or are forced out of politics.
Oct 3, 2017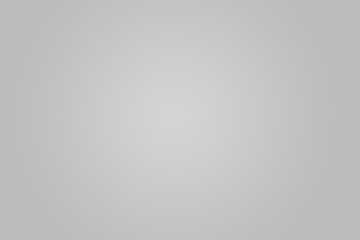 Mu Sochua flees country
Opposition lawmaker Mu Sochua flees Cambodia after Prime Minister Hun Sen threatens to arrest opposition politicians in the wake of Kem Sokha's arrest in September.
Sept 2017
RFA ceases operations in Cambodia
Radio Free Asia ceases operations in Cambodia after nearly 20 years, citing the government's crackdown on media. Dozens of radio affiliates in Cambodia that sold airtime to RFA and VOA are shut down, with the government citing licensing issues. Other remaining licensed radio affiliates stop broadcasting RFA and VOA content.
Sept 4, 2017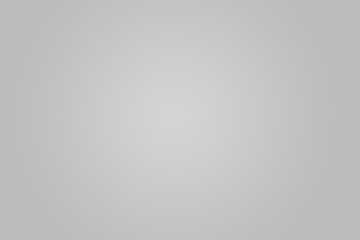 Cambodia Daily newspaper shuts down
The independent Cambodia Daily newspaper announces it will cease operations in Cambodia after 24 years when it is slapped with a $6.3 million tax bill, which its publishers said was politically motivated and impossible to pay.
Sept 3, 2017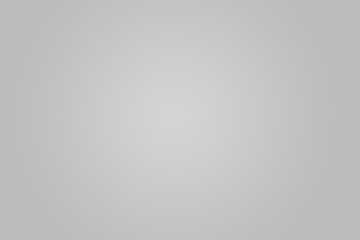 Kem Sokha arrested
Opposition leader Kem Sokha is arrested at his Phnom Penh home for alleged treason. The government accuses him of conspiring with the U.S. to bring down the Cambodian government. Prime Minister Hun Sen warns the CNRP not to defend Kem Sokha at the risk of being dissolved.
Aug 23, 2017
National Democratic Institute halts operations
The Cambodian government forces the U.S.-funded National Democratic Institute to halt its operations in Cambodia, saying the group is not legally registered.
July 10, 2017
National Assembly bars parties from affiliating with criminals
The National Assembly passes bill barring political parties from having any formal affiliation with convicted criminals.
June 2017
Fourth commune council elections
The CPP wins the majority of seats, but loses ground to the CNRP.
March 2017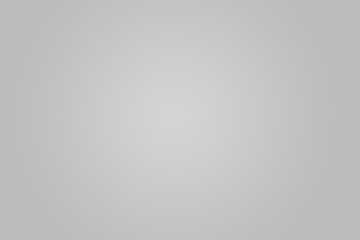 Kem Sokha succeeds Sam Rainsy
Kem Sokha succeeds Sam Rainsy as the CNRP president.
Feb 11, 2017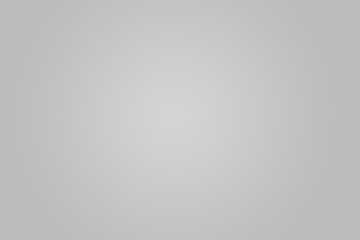 Sam Rainsy resigns from CNRP
Sam Rainsy, the self-exiled leader of the CNRP, resigns in an attempt to save the party from dissolution after Prime Minister Hun Sen threatens to change the law to enable the government to dissolve parties with officials who have committed criminal offenses.
Dec 2, 2016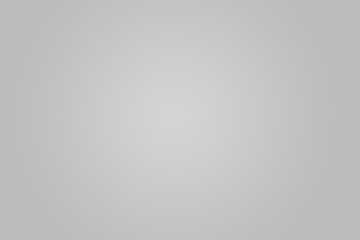 King Sihamoni pardons Kem Sokha
King Norodom Sihamoni pardons Kem Sokha, as requested by Prime Minister Hun Sen.
Sept 9, 2016
Kem Sokha sentenced to five months in prison
Phnom Penh Municipal Court sentences Kem Sokha to five months in prison over a case involving prostitution charges that are believed to be politically motivated. Kem Sokha does not appear in court.
July 10, 2016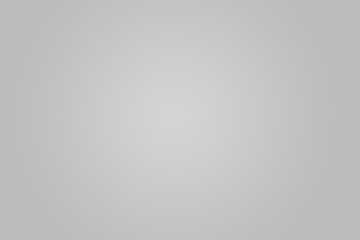 Government critic Kem Ley killed
Kem Ley, a well-known political activist and government critic, is shot dead in broad daylight at a petrol station in central Phnom Penh, in what police say is a personal dispute over money, a claim his wife denies.
June 2016
Kem Sokha in hiding
Kem Sokha goes into hiding at the CNRP headquarters to avoid arrest after being accused of procuring a prostitute.
April 2016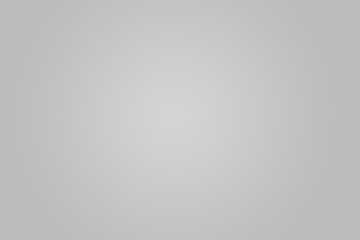 Five officials arrested for alleged involvement in the case against Kem Sokha
Four officials with the human rights group Adhoc, as well as the deputy secretary-general of the National Election Committee, are arrested for involvement with the alleged prostitution case against Kem Sokha.
Nov 16, 2015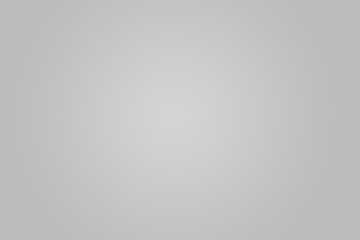 Sam Rainsy stripped of position, immunity
The government strips Sam Rainsy of his lawmaker status and immunity while the opposition leader is traveling outside Cambodia. The move paves the way for arresting him in connection with a defamation case.
Oct 2015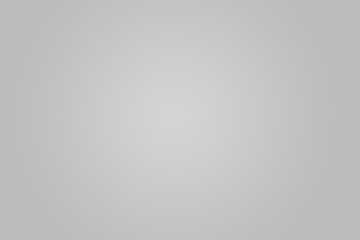 Mob beats two CNRP lawmakers
Pro-government mob beats two CNRP lawmakers in front of the National Assembly; the mob demands that National Assembly Vice President Kem Sokha step down.
July 13, 2015
National Assembly OKs crackdown on civil society groups
Cambodia's National Assembly approves a controversial law that critics say gives authorities sweeping power to crack down on civil society groups challenging the government.
April 2015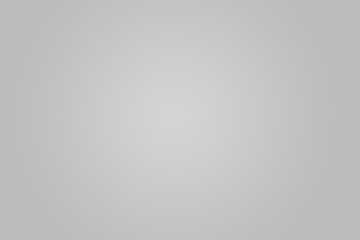 Bipartisan election committee formed
An overhauled National Election Committee, created by bipartisan agreement, moves to spearhead electoral reform.
July 22, 2014
CNRP, Hun Sen strike deal
The CNRP strikes deal with Prime Minister Hun Sen, ending yearlong boycott of parliament.
July 16, 2014
Opposition leaders charged with 'insurrection'
The Cambodian government charges six opposition politicians with leading an "insurrection" after a clash with security forces that prevented opposition supporters from rallying in a public park.
Jan 2014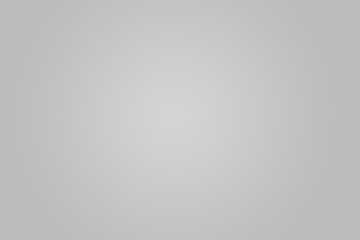 Military police crack down on CNRP
Military police crack down on CNRP and garment worker protest, ending months of street demonstrations that leave at least four people dead.
Sept-Dec 2013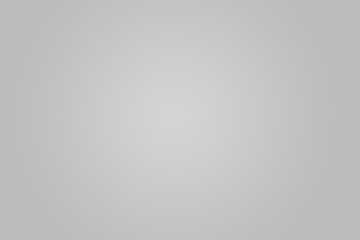 CNRP supporters protest election results
The CNRP and its supporters hold mass protests in Phnom Penh over the contested election results, calling for Hun Sen's resignation and an election restaging.
July 28, 2013
Fifth national elections
Cambodia holds its fifth national elections, and the opposition CNRP wins 55 of 123 seats in the National Assembly. The CPP wins the remaining 68 seats. The CNRP rejects the results and launches a high-profile boycott of parliament.
July 2013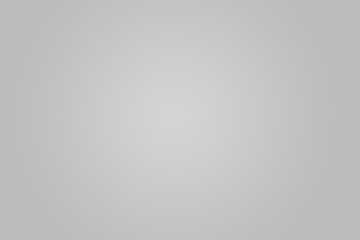 Sam Rainsy returns ahead of elections
After King Norodom Sihamoni pardons Sam Rainsy at Hun Sen's request, the opposition leader returns to Cambodia days before the national elections.
Oct 15, 2012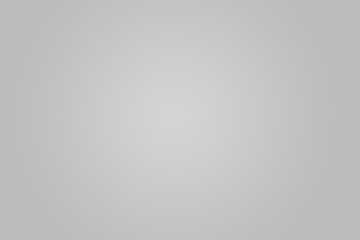 King Sihanouk dies
King Norodom Sihanouk dies of a heart attack. He was 89 years old, and had spent most of his time after abdicating in 2004 outside Cambodia, favoring Beijing and Pyongyang.
July 17, 2012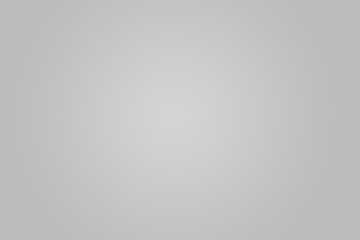 CNRP was established in Manila
Top officials from the SRP and HRP meet in Manila to finalize their merger into a new party: the Cambodia National Rescue Party (CNRP).
June 2012
Third commune elections
Cambodia holds third commune elections and the CPP wins 61.8 percent of communes.
Sept 2010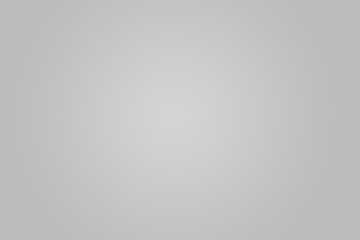 Sam Rainsy flees Cambodia
Sam Rainsy flees the country again, facing charges of disinformation and falsifying maps after criticizing the government's handling of the Vietnamese border demarcation.
July 2008
CPP wins majority in national elections
Hun Sen's CPP wins a majority of votes in the national elections.
July 2007
Kem Sokha establishes HRP
Kem Sokha, who founded the human rights organization Cambodian Center for Human Rights in 2002, establishes the Human Rights Party (HRP).
April 2007
Second commune elections
Cambodia holds its second commune elections. The CPP wins 98.2 percent of communes, while the SRP wins 1.7 percent.
Oct 2006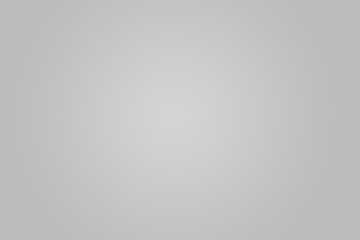 FUNCINPEC ousts Ranariddh
The royalist FUNCINPEC party ousts Prince Ranariddh as president following an accusation by Hun Sen that the prince was appointing unqualified individuals to political positions.Ranariddh was sentenced by the lower court to 18 months in prison and fined $150,000 for alleging breach of trust for buying land with $3.6 million taken from the sale of FUNCINPEC headquarters.
March 2006
Ranariddh resigns, flees to France
Prince Ranariddh resigns as president of the National Assembly after Hun Sen fires then-Co-Minister of the Interior Norodom Sirivudh and Co-Minister of Defense Nhiek Bun Chay. Ranariddh flees to France.
Feb 2006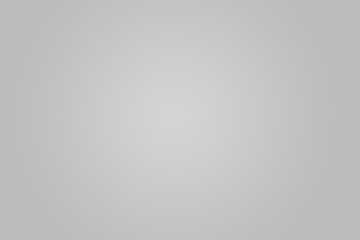 Sam Rainsy receives royal pardon
Rainsy returns to Cambodia after months of exile to avoid imprisonment on a defamation conviction over his criticism of the government's border policy with Vietnam. He joins with the CPP to change the electoral law to require a simple majority rather than a two-thirds majority, leaving the royalist FUNCIPEC party less important in the coalition government.
Oct 2005
Under pressure, king signs border treaty
Hun Sen threatens to abolish Cambodia's monarchy as King Sihamoni delays in signing a controversial border treaty with Vietnam, Cambodia's historic enemy. The king agrees to sign the treaty.
Oct 2004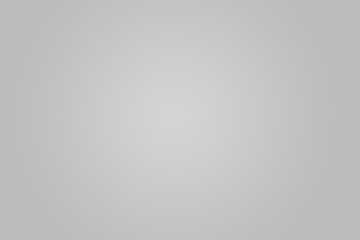 Norodom Sihamoni becomes king
Norodom Sihamoni succeeds his father King Norodom Sihanouk after a surprise abdication. Prime Minister Hun Sen and National Assembly Speaker Prince Norodom Ranariddh endorse Sihamoni.
July 27, 2003
CPP wins national elections
Hun Sen re-elected as prime minister.
Feb 3, 2002
First commune elections held
Cambodia holds its first-ever commune elections. The CPP wins a majority of seats on local administrative bodies known as commune councils, and thus appoints the majority of commune chiefs.
Nov 1998
Hun Sen and Ranariddh agree to form a coalition government
Hun Sen and Ranariddh agree to form a coalition government, allowing Hun Sen to remain as the prime minister and Prince Ranariddh to become the president of the National Assembly. FUNCINPEC's agreement with CPP left the SRP as the country's main opposition party.
July 26, 1998
CPP wins national elections
Hun Sen's CPP wins a majority of seats in national elections, followed by FUNCINPEC and the SRP.
March 1998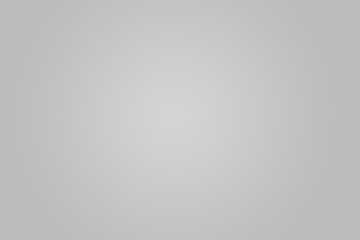 Prince Ranariddh returns
Prince Ranariddh returns to Cambodia to run in the national elections.
July 1997
Troops clash in Phnom Penh; Prince Ranariddh exiled
Troops aligned with the CPP and the FUNCINPEC clash in Phnom Penh after public arguments between Hun Sen and Prince Ranariddh become increasingly heated. The prince goes into exile and is ousted from his position a month later.
1995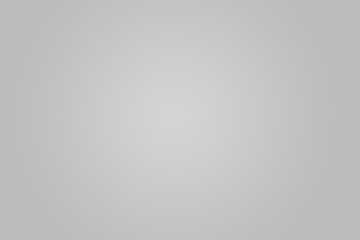 Sam Rainsy founds KNP
Sam Rainsy founded the the opposition Khmer Nation Party (KNP).
June 1993
FUNCINPEC and CPP form coalition government
With King Norodom Sihanouk's intervention, FUNCINPEC and the CPP agree to form a coalition government, with Norodom Ranariddh as first prime minister and Hun Sen as second prime minister.
May 23-28, 1993
First post-war elections held
Cambodia holds first post-Khmer Rouge-era presidential elections under the auspices of the U.N. Hun Sen's Cambodia People's Party, a linear descendant of the Kampuchean People's Revolutionary Party, which gave birth to the Khmer Rouge, loses to Norodom Ranariddh's royalist FUNCINPEC.
Oct 23, 1991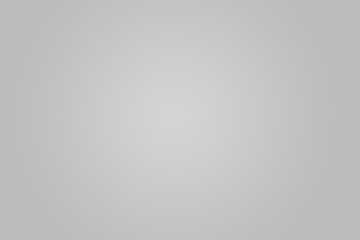 Paris Accords Accords signed
Nineteen nations sign the Paris Peace Accords, formally ending Cambodia's civil war.
Sept 26, 1989
Vietnam leaves Cambodia
Vietnamese troops leave Cambodia after a decade of occupation.
Jan 14, 1985
Hun Sen becomes prime minister
National Assembly appoints Hun Sen prime minister.
Jan 7, 1979
Khmer Rouge regime ends
A group of former Khmer Rouge soldiers, including Cambodia's future prime minister, Hun Sen, end the Khmer Rouge regime. Backed by the Vietnamese military, the group liberates Cambodia and Vietnam sponsors formation of a new Cambodian government.
April 17, 1975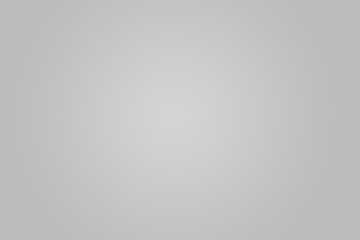 Khmer Rouge takeover Cambodia
The China-backed Khmer Rouge occupy Phnom Penh. Over the next three years, eight months and 20 days, the regime will cause the deaths of at least 1.7 million people.
March 1970
Coup topples Sihanouk
U.S.-backed Gen.Lon Nol leads coup that topples Sihanouk.
April 1960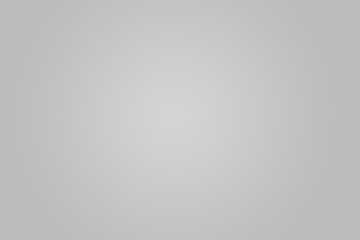 King Suramarit dies
Sihanouk accepts role as head of state.
Sept 1955
Sihanouk becomes prime minister
King Sihanouk becomes prime minister after abdicating in favor of his father, Norodom Suramarit.
Nov 9, 1953
Cambodia gains independence
King Norodom Sihanouk declares Cambodia's independence from France.
National Elections
Since 1993, Cambodia has held a national election every five years. Cambodian people aged 18 and above are eligible to vote for any political parties they like. The party that wins the majority of votes then nominates its members to the National Assembly. Today, there are 123 National Assembly seats, 24 provinces and the capital Phnom Penh. The majority party in the National Assembly forms the national government, provincial governments, select the prime minister and various ministers.
All nominations must be approved by the king. Since 1998, the ruling Cambodian People's Party (CPP) has won each national election.
Commune Elections
As Cambodia stabilized and focused on institution building, it launched commune elections in 2002. Communes are the most local of administrative bodies, overseeing all the villages and their residents in a given area.
Commune elections are held every five years, and the political party that wins the majority selects the commune chief in that commune.
Commune chiefs work closely with the district governors addressing local issues such as sewage, roads, crimes, clean water, and electricity. The ruling Cambodian People's Party (CPP) has occupied most of the commune seats nationwide since 2002.
Microfinance
Over the past two decades, at least two million Cambodian households in every one of Cambodia's 22 provinces has obtained very small loans from microfinance institutions (MFIs) that provide cash to farmers, fishermen and others who need money to sustain their livelihood.
Without access to the MFIs, these Cambodians would have no access to credit.
Microloans are not unique to Cambodia. Muhammad Yunus started the Grameen Bank in Bangladesh, loaning very small amounts of money to very poor women who needed to buy materials to produce the goods that they made and sold. He charged very low interest rates and the borrowers repaid in full at record rates. For example, in 2016 the microfinancing institution Opportunity International reported repayment rates of approximately 98.9 percent.
Yunus and the bank won the 2006 Nobel Peace Prize for developing microfinance and "their efforts to create economic and social development from below." The International Finance Corporation (IFC), which is part of the World Bank Group, estimated that, as of 2014, more than 130 million people have directly benefited from microfinance-related operations.
In Cambodia, many of the MFIs are for-profit—although most Cambodians believe MFIs are government-run—and many borrowers are finding it punishing to pay back, for example, a $1,000 loan with a 3.5 percent monthly interest rate. It is particularly difficult for farmers whose profits are dictated by world commodity prices.
At the end of 2016, Cambodians collectively owed $3.1 billion to MFIs, according to a World Bank report, and 88 percent of borrowers live in impoverished rural areas. A 2017 "special circular" report prepared for the Cambodian Microfinance Association by the Mimosa Project – which studies microfinance over-indebtedness in developing countries – found "that the size of the loans granted by MFIs in the decade from 2004 to 2014 had grown at a rate four times the rate of the growth of incomes of the debtors receiving loans, a phenomenon it described as dangerous and unique to Cambodia," the Phnom Penh Post reported.
Some small relief arrived in April 2017, when the government capped the allowable annual interest rate at 18 percent. But that locked-out those borrowing the smallest amounts, because MFIs found small loans ate up profits with administrative costs.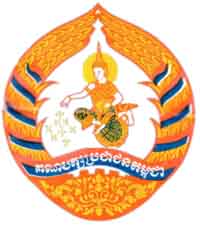 Cambodian People's Party (CPP)
Originally established as the Marxist-Leninist Kampuchean People's Revolutionary Party on June 28, 1951, the reformist Cambodian People's Party (CPP) has ruled Cambodia since the Khmer Rouge regime fell in January 1979. The CPP entered the first elections sponsored by the United Nations Transitional Authority in Cambodia (UNTAC) in 1993, but lost to FUNCINPEC, the royalist party. With King Norodom Sihanouk's intervention, FUNCINPEC and the CPP agreed to form a coalition government in 1993, and Hun Sen became the co-prime minister. Hun Sen became the president of the CPP in June 2015.
Sources
"CPP today marks 59 years since founding," The Cambodian Daily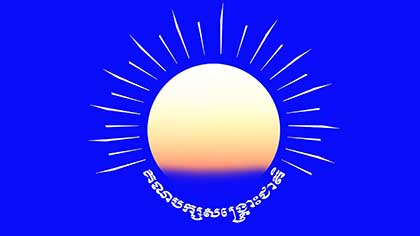 Cambodia National Rescue Party (CNRP)
The Cambodia National Rescue Party (CNRP) was founded on July 17, 2012 when Kem Sokha's Human Rights Party (HRP) and Sam Rainsy's Sam Rainsy Party (SRP) merged. Sam Rainsy, a former finance minister who founded an opposition party in 1995, was president and Kem Sokha, long a voice for political rights, as well as social and economic development, at village level, was the vice president.
The CNRP entered its first elections in 2013, and won 55 seats of the 123 places in the National Assembly.
On February 11, 2017, Sam Rainsy, the self-exiled president of the CNRP, resigned from his post in an attempt to save the party from dissolution after Hun Sen threatened to change the law to enable the government to dissolve parties whose officials had committed criminal offenses. Sam Rainsy had been convicted in absentia
In March 2017, Kem Sokha succeeded Sam Rainsy as the CNRP president. On September 3, 2017, Kem Sokha was arrested at his home in Phnom Penh for alleged treason, accused by the government of conspiring with the United States to bring down the Cambodian government.
On November 16, 2017, Cambodia's Supreme Court ordered the dissolution of the CNRP. Some opposition members joined the CPP, while many fled the country or were forced out of politics.
Sources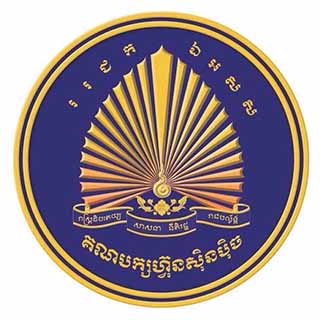 FUNCINPEC
National United Front for an Independent, Neutral, Peaceful and Cooperative Cambodia (FUNCINPEC) was founded in 1981 by Prince Norodom Sihanouk as a movement against the Vietnam-backed People's Republic of Kampuchea government. In 1991, Prince Norodom Sihanouk handed over the movement to Prince Norodom Ranariddh. FUNCINPEC, an acronym from the party's name in French, the language of Cambodia's European colonizers from 1863 to 1953, became a political party in 1992.
FUNCINPEC participated in the national election sponsored by the United Nations Transitional Authority in Cambodia (UNTAC) in 1993. The party won the election, but Prime Minister Hun Sen refused to step down. With King Norodom Sihanouk's intervention, Prince Norodom Ranariddh and Hun Sen agreed to form a coalition government, becoming co-prime ministers until 1997 when their personal animus erupted into July 1997 street fighting between armed forces loyal to Hun Sen and Prince Ranariddh. Hun Sen's forces won and the prince went into exile.
Sources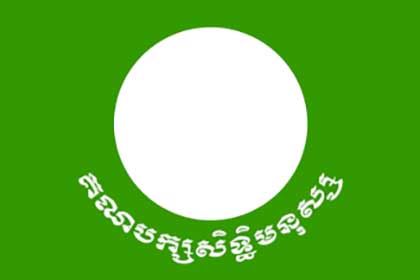 Human Rights Party (HRP)
Human Rights Party (HRP) was founded on July 22, 2007 by Kem Sokha. The party entered its first Cambodian national elections in 2008, and won three seats out of 123 in the National Assembly.
Sources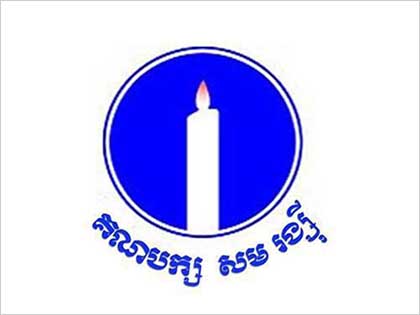 Sam Rainsy Party (SRP)
Sam Rainsy Party (SRP) was originally founded in 1995 as the Khmer Nation Party by Sam Rainsy. The SRP won 15 seats in the National Assembly in Cambodia's 1998 national elections. In the 2003 elections, the SRP won 22% of the votes, becoming the second-most popular party in the country after Hun Sen's CPP.
Sources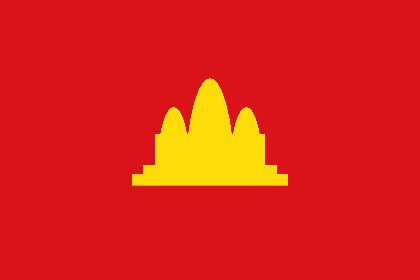 Khmer Rouge
The Khmer Rouge also known as the Kampuchean People's Revolutionary Party took control of Cambodia on April 17, 1975. Under Pol Pot, they adopted a radical Maoist and Marxist-Leninist ideologies and wanted to transform Cambodia into a self-sufficient agrarian, classless society. The regime targeted professionals, intellectuals including teachers, Buddhist monks, anyone suspected of having ties to the former Cambodian government or foreign governments, and ethnic minorities. The regime forced people to move out of the cities to rural provinces where forced labor, malnutrition, disease, and mass executions killed approximately 1.7 million people or a quarter of the country's population by the time the Vietnamese invasion toppled the Khmer Rouge on January 7, 1979.
Sources