'With Uncertainty About the Future, I Chose to Leave'
Lei Zhang, an entrepreneur in the IT industry, left China for the United States last summer. His family of five entered the country through the Immigrant Investor Program. Zhang is now using his Twitter account to promote runology, a coded way of talking about emigration from China.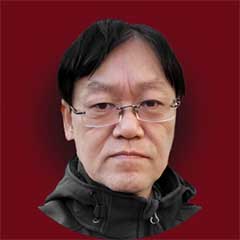 Lei Zhang
IT Entrepreneur Beijing-Bangkok-Seattle
[There's] a Chinese saying that frequent shifts make a tree dead but a person prosperous.
Things started to get a bit out of control last year. As others moved towards coexistence with COVID, China still firmly adhered to the zero-COVID policy. It's very similar to imprisonment. You were monitored and tested on a daily basis. My kid needed to report his whereabouts to school — where had he been. … Isn't this similar to how a prison manages its inmates? It comes down to [what] you are doing every minute. … It's really the same management style.
Even if you own the apartment yourself, [you are still imprisoned in your own house]. … I just didn't think this was the life I wanted.
When your needs come into conflict with those of the government, they will not care for your rights. Some say that we will go on the street, to resist, to protest. … To me, it's useless. You have no way to change how the country is run. We have seen so many secondary disasters associated with the pandemic control measures, and the government described these lives lost as a necessary cost to manage the pandemic.
To me, the best way is to leave this environment and go to places that have more reasonable and friendly policies. Frequent shifts make a tree dead but a person prosperous.
I've been telling my friends that my fear is not about who leads the country. I don't think it will make a big difference. I'm just saying the whole environment in China, what the government has been advocating … such as the unification of the motherland, that means a huge risk to us as individuals.
People are now trying to prevent hot conflict across the Taiwan Strait. But once it happens, it will be a disaster for mainland China. We will be sanctioned, and everyday [life] will become difficult.
For us, it's OK, we are old. But what about my kid? My first thought was whether my kid will be forced to enlist. He's 17, the prime age to be enlisted. I didn't think we could take that risk. We hoped that day would never come. But if it were to come, we can't imagine what it would mean for our family.
If you asked me what pushed me to finally make the decision to emigrate, to take my whole family out of China … I would say the fear of uncertainty, the fear of extreme policies.
I'm doing it mainly for my son. I don't want him to live in an environment that denies him choices. So, I'm doing this for him. If after seeing the outside world he still prefers to live in China, he can choose to go back.