'I Was a Boiling Frog, Now the World Is My Oyster'
For more than two months in 2022, the city of Wuhan, China, was sealed off from the outside world as part of an unprecedented effort to contain the coronavirus. During that time, Ning Li feared death for the first time. That's also the first time he started to think about emigration.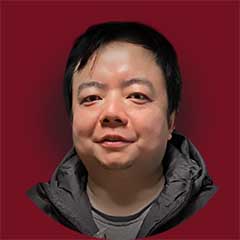 Ning Li
Former Office Worker
I came to Canada on June 10 [2022]. It's been more than six months. I'm now a student in Toronto, focusing on English as a second language.
I first considered emigration three years ago during the Wuhan lockdown. … At that time, runology wasn't popular at all. I started to prepare at that time.
The whole city of Wuhan was completely shut down — actually, the whole province. We then knew very little of the virus, so everyone was terrified.
Death suddenly became a very concrete concept. I don't think I've ever been so close to death. I was lying on the bed, and the fear of death was just creeping up on me. … I always dreamed of being suffocated and often woke up in the middle of the night and couldn't sleep anymore. That doctrine lockdown was a traumatic memory for me.
Look at my gray hair. It's all from the three months during the lockdown. I looked into the mirror and couldn't believe I had so much gray hair.
Since I decided to emigrate, I never looked back. If you look at history … if you chose to leave mainland China in 1949, think of how your life turned out. If you stayed in China, you know what's going to happen in the next 20 years [The Great Famine and the Cultural Revolution]. In 1997, whether you choose to leave Hong Kong or stay in Hong Kong [after it was handed over to China from Britain], your life would be drastically different. So, these are the historical events where people have to make their own decisions. Of course, we wish our life can be easy … but sometimes at these moments, your choice will determine your destiny.
My parents didn't want me to emigrate. My mom talked to all my relatives to 'talk some sense' into me. … They thought I had an iron bowl at a state-owned enterprise, I had a good salary and an easy job. It didn't make sense to them for me to leave all those things behind. They said that life would be hard abroad.
But my good friends were all very supportive. They thought that I'm in my 30s and had a good life in China. It takes a lot of courage to leave these things behind and start over.
If there was no COVID-19 pandemic, I don't think I would ever have gathered the courage to emigrate. Because in China, at first you are like a boiling frog. It's comfortable at first, so you actually like it. But when the pandemic hit, I reconsidered the meaning of my life, and I thought to myself that I had to get out.
If I stayed in China, I might be thrown into prison for whatever reason. I could no longer accept a life like that anymore.
Reporter: What have you learned through your journey?
Ning Li: "I was a boiling frog, and now the world Is my oyster."