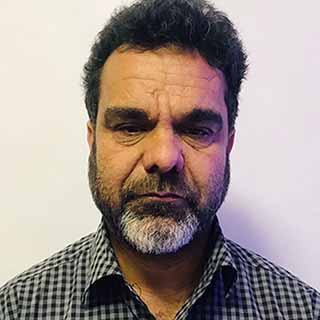 'Today, I just hope my TV station will survive'
With advertising revenue drying up, local radio and TV stations are on life support. Amiri says his station will stay on air as long as he can pay the bills.
I'm a media entrepreneur. In 2006, after graduating from Herat University with a degree in journalism, I launched an FM radio station, Faryad Radio.
Four years later, we expanded into neighboring Farah province with the launch of Faryad Radio and TV. And in 2014, we started Faryad TV here in Herat.
Before the Taliban takeover, we were doing well. I was working on launching a new satellite channel focused on western Afghanistan. Today, I just hope my TV station will survive.
I was in my office when the Taliban entered Herat. I could not believe that a bunch of men on motorcycles could capture a city defended by a well-armed and well-equipped army and militia.
When I heard they stormed the governor's office and prison, and were within 500 meters of us, I had no choice but to shut off the station and send everyone home.
For an entire week, the staff stayed home.
Everyone was despondent. We could not believe that everything we'd achieved in terms of democracy and freedom of expression had vanished like dew blown away off a rock.
We remembered how the Taliban had banned satellite dishes during their first rule and thought everything was finished. Everyone was wary and looking to get out of the country.
But as national networks such as TOLO remained on air, we were encouraged to resume our own broadcasting.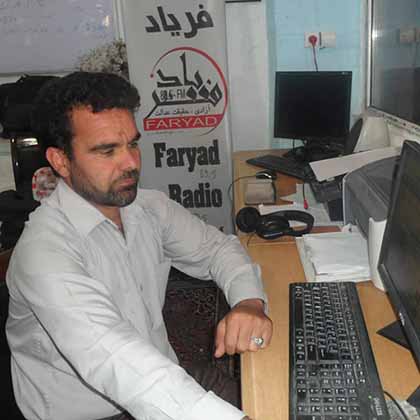 Khalil Amiri at his flagship outlet, Radio Faryad, in Herat. (Khalil Amiri)
We had to drop popular music and entertainment programs such as Turkish soap operas. We replaced them with hours of religious programming such as Koran recitations and Islamic dramas.
One is about the life of Umar (the seventh-century Muslim caliph). Another is about Ahmad ibn Hanbal (a ninth-century Islamic jurist). As a result, TV and radio networks sound more like the mosque pulpit. No wonder the Taliban haven't tried to shut them down.
Before the Taliban takeover, we were profitable. Commercial ads covered our operating costs. In addition, we received grants from nongovernmental organizations working on gender, justice and democracy issues. All that's gone. I don't think it will ever come back.
I decided not to leave because of my investment in the station. We used to have about 35 employees, and in the first few months after the Taliban takeover, we were able to keep about 10 employees on payroll.
But we've since furloughed everyone and are down to three employees just to keep us on air. Every station in Herat has done the same.
That's because businesses stopped advertising. One reason is the economic crisis and currency fluctuations. Another is that they invested large amounts of money in commercials featuring female actors and song and dance that can't air any more.
Nevertheless, as long as I have an afghani in my pocket I will keep Faryad on air.
We lost our top political host and our top news and sports anchors. Two left the country and the rest are trying to leave. They think Afghanistan is no longer a livable country.
I tell them, "Australia will never become your country. Stay here and be patient." But they're afraid of civil war. They think America has handed Afghanistan to the Taliban and Afghanistan will once again become the scene of regional fighting.
In my view, the media restrictions and censorship are temporary and will likely go away. At the moment, the media sector's biggest concern is the state of the economy.
If civil war doesn't break out and Afghanistan moves in a positive (economic) direction, naturally the media will benefit.
Interviews with Amiri have been translated and edited for length and clarity.
About this project
Hundreds of Afghan journalists fled after the Taliban takeover last year, but many more chose to stay in spite of the regime's hostility. Masood Farivar, former chief of VOA's Afghan Service, interviewed several about what drove them to their decisions, and how their work has changed in a culture of intolerance.

— Jessica Jerreat, VOA Press Freedom Editor