Impeachment
The issue of whether or not to begin impeachment proceedings against President Donald Trump has split Democrats, with some calling for the House of Representatives to take up the matter immediately; while others urge more caution or argue that the best way to remove Trump from office is at the ballot box.
By Megan Duzor | VOA News
Protesters rally outside a Trump hotel to call for the impeachment of President Trump, July 2, 2017, in New York. (AP)
The Democratic leadership is facing growing calls from rank-and-file members for President Donald Trump to be impeached. The calls began in April after the Justice Department released special council Robert Mueller's investigation into Russia's attempt to influence the 2016 election, and by August a majority of Democrats in the House of Representatives had publicly called to open a formal impeachment inquiry. The Mueller report found that the Trump campaign did not conspire with Russia to affect the outcome of the race, however it reached no conclusion on whether Trump should be charged with obstruction of justice for instances in which he may have tried to sidetrack Mueller's probe. The report did not conclude Trump committed a crime nor did it exonerate him, in part because of a long-standing Justice Department policy that sitting U.S. presidents cannot be criminally charged. Subsequently, Attorney General William Barr decided no charges were warranted against Trump.
Have you called for the House to begin impeachment proceedings against Trump?
Democratic candidates who support an impeachment inquiry argue that Mueller effectively referred the matter of the president's possible obstruction of justice to Congress, which has the constitutional authority to investigate presidential crimes by initiating impeachment proceedings. Democratic candidates who have not called for the House to open an impeachment inquiry have either noted that the American public is not behind such a measure or have expressed support for Democratic House speaker Nancy Pelosi. The speaker has argued that impeaching Trump would hurt the Democrats' chances of winning the 2020 election and has noted that even if impeachment were to pass in the Democratically controlled House, there appears to be no chance the Republican-controlled Senate would vote to convict Trump and remove him from office.
President Donald Trump's position: President Trump has often called the Mueller investigation a "witch hunt" that was started by investigators who supported his 2016 election opponent, Hillary Clinton, and has said that Mueller's final report proves he did nothing wrong. He tweeted in July: "So Democrats and others can illegally fabricate a crime, try pinning it on a very innocent President, and when he fights back against this illegal and treasonous attack on our Country, they call It Obstruction? Wrong!"
Public opinion
Based on what you know, do you think Congress should or should not begin impeachment proceedings that could lead to Trump being removed from office?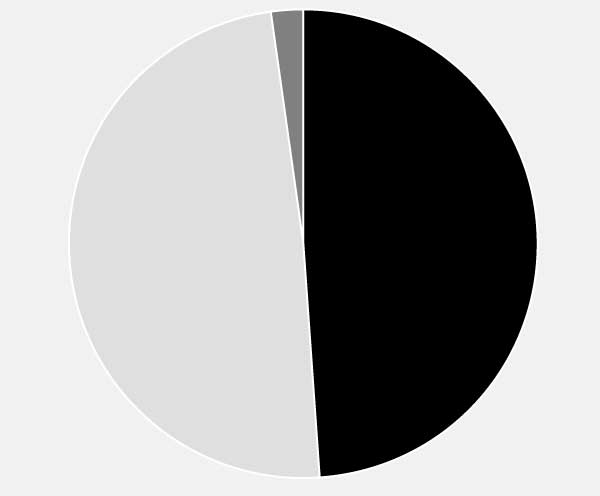 Source: Washington Post/ABC News poll released July 7