Impeachment
The issue of whether or not to begin impeachment proceedings against President Donald Trump has united Democrats in the wake of a whistleblower report, which raised questions about Trump's efforts to seek Ukraine's help to investigate political rival and 2020 Democratic candidate Joe Biden
By Megan Duzor | VOA News
All the 2020 Democratic candidates now support an impeachment inquiry into President Trump. The unity came after a whistleblower came forward with concerns about a July phone call between Trump and Ukraine President Volodymyr Zelenskiy in which Trump pressed for an investigation into one of his chief Democratic rivals in the 2020 election, former Vice President Joe Biden, and his son, Hunter Biden, who has served on the board of a Ukrainian natural gas company. The whistleblower complaint prompted Democratic House Speaker Nancy Pelosi to support a House impeachment inquiry into the president. Before the Trump-Ukraine scandal, Democrats were divided as to whether or not Trump should face an impeachment inquiry. In August, 15 Democratic candidates supported impeachment proceedings while nine Democratic candidates were against it, arguing that the best way to remove Trump from office was at the ballot box.
Do you support an impeachment inquiry against Trump in the House of Representatives?
Some Democratic candidates have called for Trump to face impeachment proceedings earlier than others, with the first being Tom Steyer, who in October 2017 founded and gave millions of dollars to Need to Impeach, an organization with the singular focus of removing Trump from office. Many other Democratic candidates waited until April 2019 to decide whether or not to support an impeachment inquiry against Trump, after the Justice Department released special counsel Robert Mueller's investigation into Russia's attempt to influence the 2016 election. The Mueller report found that the Trump campaign did not conspire with Russia to affect the outcome of the race. However, it reached no conclusion on whether Trump should be charged with obstruction of justice for instances in which he may have tried to sidetrack Mueller's probe. By October 2019, all the Democratic candidates had expressed support for an impeachment inquiry following the allegations in the whistleblower report.
President Donald Trump's position: President Trump has insisted there was nothing wrong with his July 25 phone call with the Ukraine president, describing it as "perfect," and accusing House Democrats of trying to orchestrate a "coup." Trump has called the Mueller investigation a "witch hunt" that was started by investigators who supported his 2016 election opponent, Hillary Clinton, and has said that Mueller's final report proves he did nothing wrong.
Public opinion
Should Trump be impeached and removed from office?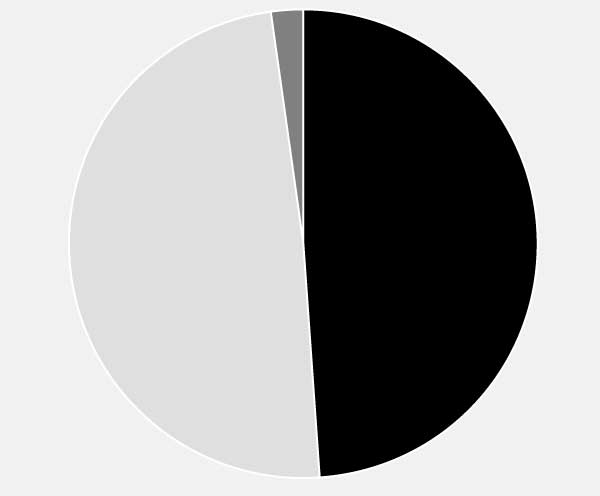 Source: NBC News/Survey Monkey poll released October 25, 2019