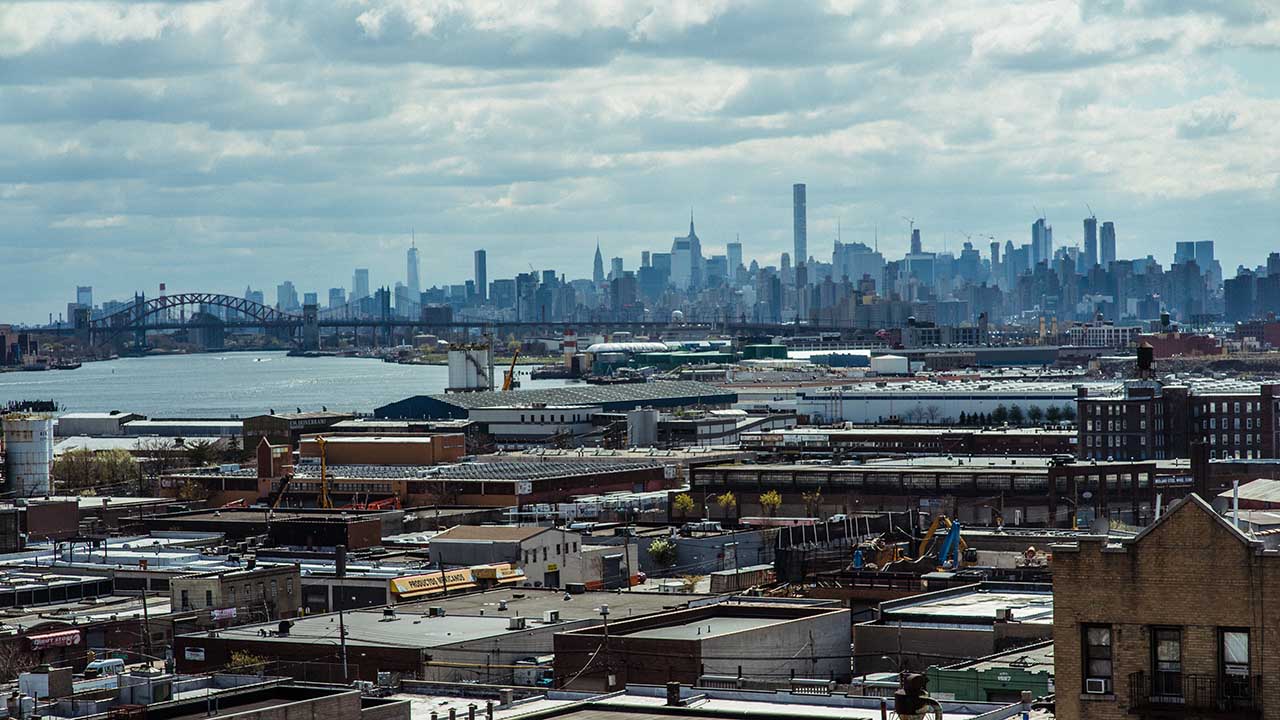 The warehouses of Hunt's Point, looking south toward the New York City borough of Manhattan. (Photos by Ryan Christopher Jones)
Political money and muscle
Campaign contributions helped Sanitation Salvage forge close ties with local politicians.
Political Contributions
Campaign donations from Squitieri family or companies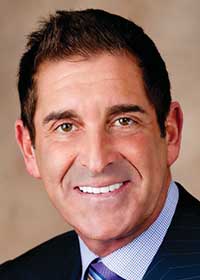 Jeff Klein
State Senator
$100,000+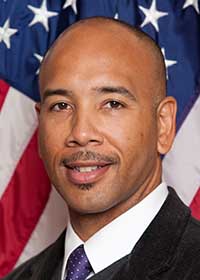 Ruben Diaz Jr.
Bronx borough president
$40,000+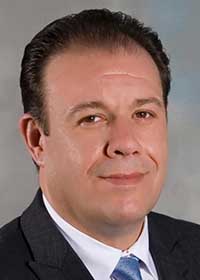 Mark Gjonaj
Bronx City Council member
$40,000+
The Squitieri family has a history of getting its way.
In 2016, New York City Mayor Bill de Blasio's administration came out in support of a plan for overhauling the private trash industry. New York would be carved up into zones, companies would make bids to collect the garbage in a given zone, and then the city would pick the winners. In this system, backers have argued, the city could make winning a bid contingent on meeting strict benchmarks for things like safety training, wages, hours or recycling rates.
"A commercial waste zone plan will provide inherent safety benefits to pedestrians, the public and workers," a spokesperson for New York's Department of Sanitation said in a statement. "With fewer trucks on the streets and shorter routes, zoned collection will also mean less unsafe driving behavior and worker fatigue, and improved traffic and air quality."
The city's Business Integrity Commission (BIC), which oversees commercial trash haulers in New York City, said in a statement it supports the Sanitation Department's proposal.
The industry has staunchly resisted the proposal, which is still under city review. Sanitation Salvage, the family's trash-hauling company, hired the MirRam Group, a powerful lobbying firm, to push back on the city's zoning plan and for other issues. The company paid MirRam $50,000 in 2017. (MirRam did not respond to a request for comment.)
Sanitation Salvage pulled off a victory when City Council legislators tried to push legislation that would reduce waste transfer station capacity in parts of the Bronx, Brooklyn and Queens city boroughs. The legislation aims to provide relief to communities of color that have been disproportionately burdened by the clustering of transfer stations.
The Squitieri brothers co-own Metropolitan Transfer Station, a dump in Hunts Point, where the company is headquartered. A version of the bill included a special carve-out so that the Squitieris' dump — and their dump alone — wouldn't be affected.
On May 30, with Sanitation Salvage the subject of multiple investigations related to the deaths of Mouctar Diallo and Leo Clarke, legislators amended the bill to remove the Squitieri carve-out. It remains to be seen whether Bronx lawmakers will support the bill in its new form.
For some, it's hard not to see the Squitieris' influence in the context of their considerable political giving.
Since 2010, the Squitieris' companies have given more than $30,000 to the Bronx Democratic County Committee. Since 2007, the Squitieri family, along with their companies and a web of realty corporations and LLCs (private companies), has given more than $100,000 to state Sen. Jeff Klein, whose district includes Hunts Point.
Steven Squitieri wrote the Independent Democratic Conference, headed by Klein, a check for $20,000 in 2012.
"Sanitation Salvage is a major employer and service provider in the Bronx with a more than 30-year record of supporting communities throughout the borough," Barbara Brancaccio, a spokesperson for Klein, said in a May 11 statement. "Political donations do not influence, and have never influenced Senator Klein's opinions."
Local 124, the union at Sanitation Salvage, also represents workers at several other Bronx companies owned by the Squitieris, including Metropolitan Transfer Station and D&J Ambulette. It turns out that Local 124 often gives to the same politicians as the Squitieris — and on the same day.
On five separate occasions between 2006 and 2010, Local 124 donated to the same Bronx political causes on the exact same days as the Squitieris and their companies, according to state campaign finance records. One of those same-day matching donations was to Bronx Borough President Ruben Diaz Jr., and two of them were to Klein. (Representatives for Diaz and Klein did not respond to questions about Local 124 donations.)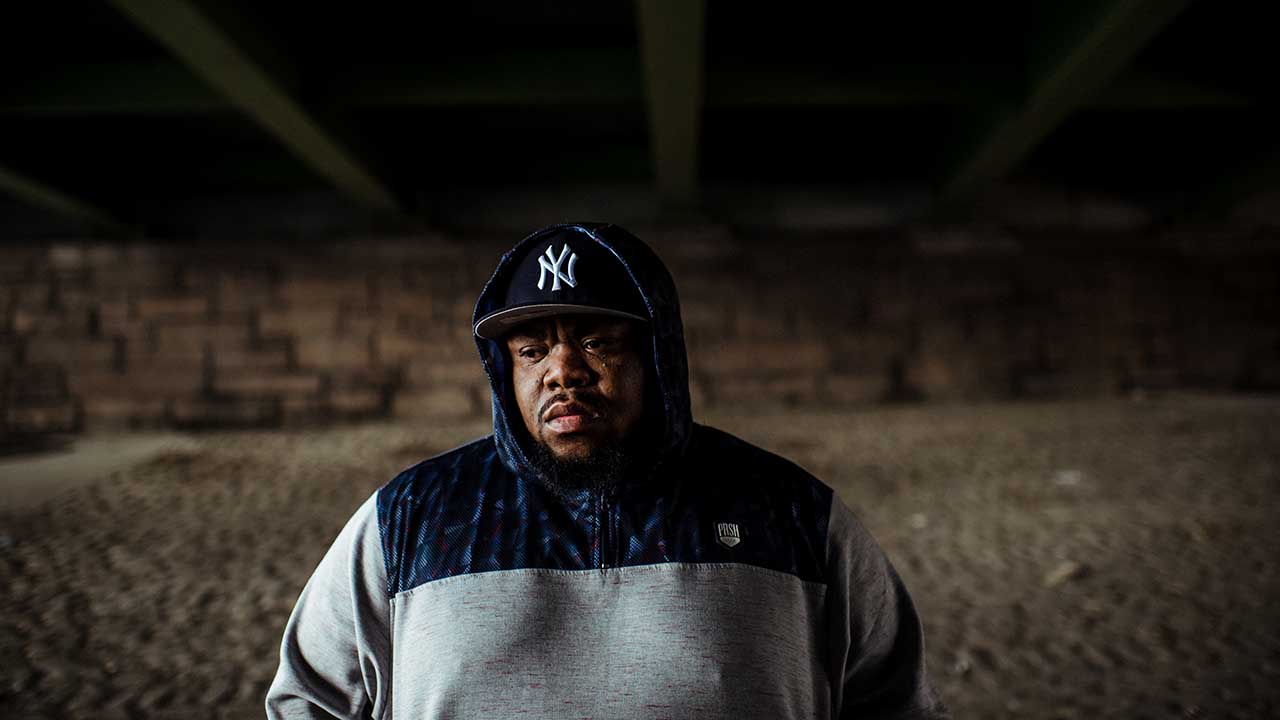 "The Squitieris run the Bronx."
— Kajeem "Q" Hill, a former helper at Sanitation Salvage
(Ryan Christopher Jones)
"The Squitieris run the Bronx," said Kajeem "Q" Hill, a former helper at Sanitation Salvage. (Political insiders point out that the Bronx has multiple powerbrokers but share Hill's sense of the family's reach.)
BIC said it would pursue its investigation of Sanitation Salvage as it would any other company.
"We approach each investigation with an open mind and will follow the facts where they lead and take appropriate action, without fear or favor," the BIC said in a written response to questions from VOA and ProPublica.
To date, the local politicians who have worked with the Squitieris and benefited from their donations have continued to back them.
Diaz, a rising star in Bronx politics and likely 2021 mayoral candidate, has received donations of more than $40,000 from the Squitieris over the years. Diaz's office did not comment on his acceptance of donations or past praise of Sanitation Salvage owner Steven Squitieri.
Diaz issued a statement calling for the Bronx District Attorney's office to investigate the Diallo and Clarke fatalities, adding that he looked forward to the results of BIC's inquiry.
"The borough president believes that all employees, regardless of their employer, should be paid for the hours they work. Any substantiated violation of labor rules by Sanitation Salvage must be addressed and remedied," said John DeSio, communications director for Diaz.
Newly elected Bronx City Council member Mark Gjonaj was, until January, a New York State Assemblyman. Diallo's November death took place in Gjonaj's Assembly district. Gjonaj has received more than $40,000 from the Squitieris as well.
"I regret the tragic loss of life, and my thoughts and prayers are with the families of the deceased," Gjonaj said in a May 11 statement. "With that said, in the 20 years that I have known the Squitieri family, I have always known them to be generous and philanthropic people.
"They care deeply about the Bronx," he added, "and their successful business is the gold standard of partnership between small-business owners and community."