"I have my days. I know
it was not in vain"
Lesley McSpadden, Michael Brown's Mother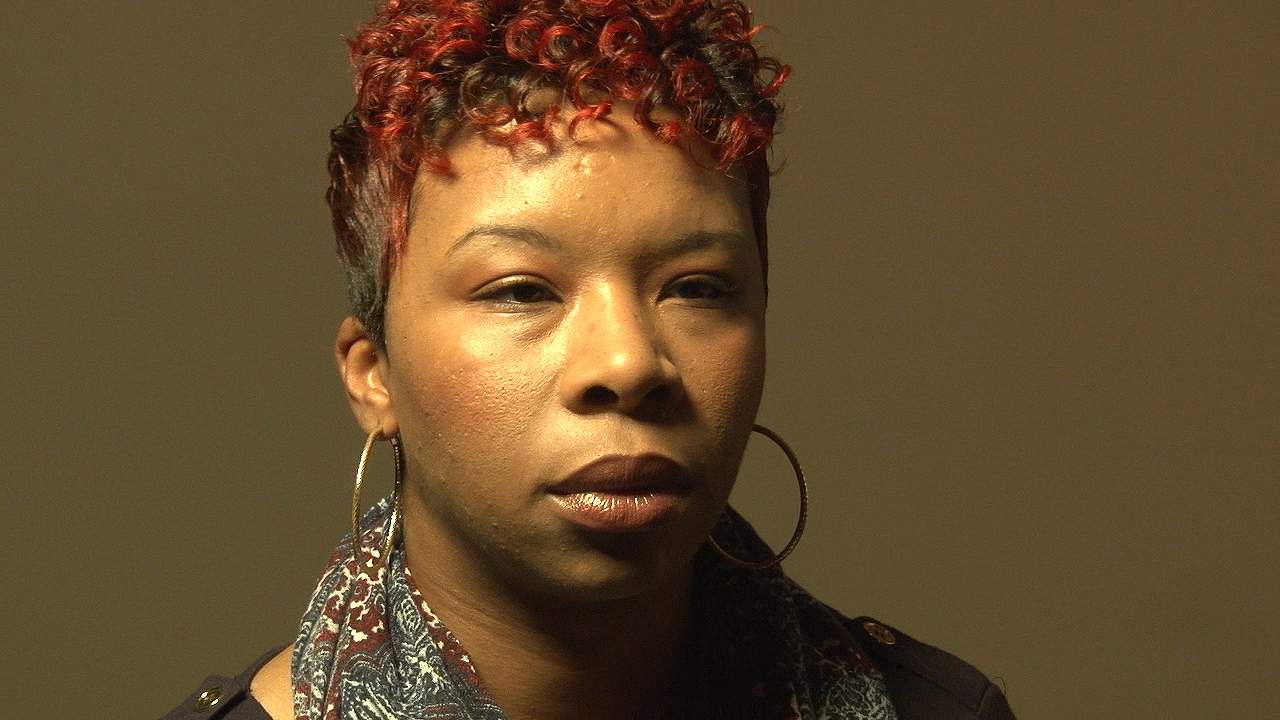 The crowd that filled Christ Church Cathedral in downtown Saint Louis was growing restless. Lesley McSpadden, the keynote speaker and mother of Michael Brown, slain by a white police officer in nearby Ferguson two years before, was waiting patiently for everyone to arrive. Thunderstorms delayed latecomers still streaming into the church.
As the crowd noise echoed between the stone columns and walls, McSpadden sat in a room off the chapel, flanked by friends, a public relations team, and the co-writer of her autobiography, Tell the Truth & Shame the Devil. McSpadden looked worn and anxious; it had been a long day that included jetting off to New York and back to appear on a nationally-syndicated radio show. Still new to book tours and public speaking, this would be the first time she talked about her son's death in front of a hometown crowd.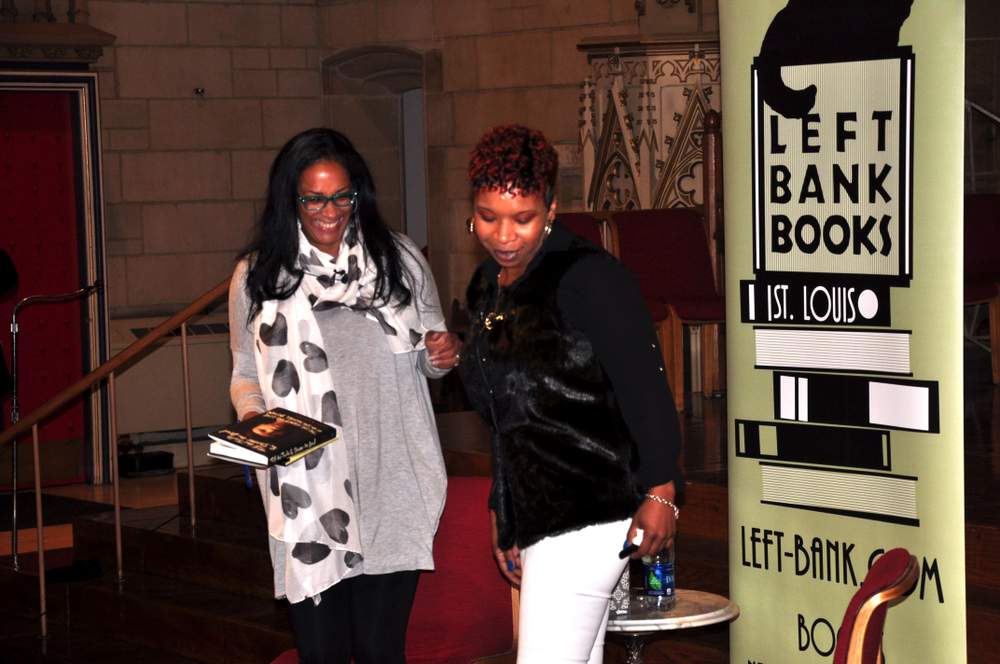 Lesley McSpadden, right, speaks to St. Louis audience: Photo Chris Simkins
Since her son's killing, McSpadden's life has taken once-unimaginable turns. She has started a foundation in Michael's name, spoken before a United Nations committee on human rights in Switzerland, written a book, even appeared in a music video by the singer Beyonce, with two other black mothers whose sons were killed in confrontations with white police officers.
She later told us she was as taken off guard as everyone else at what has transpired. "I was surprised I got the phone call," she said. "So everything that came after that was very much a surprise to me."
The "call" came on August 9, 2014. Her sister was on the other end, in a panic. "A police officer just shot Mike Mike," she said, calling Brown by his nickname.
Brown, 18, was visiting relatives in the suburban town of Ferguson. Police officer Darren Wilson rolled up on Michael Brown while he and a friend were walking in the middle of the street.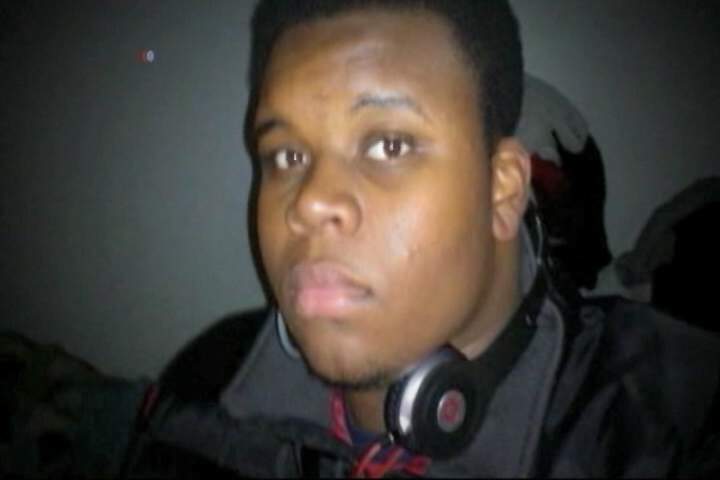 Michael Brown
According to testimony, Wilson noticed that Brown fit the description of a suspect in a liquor store theft minutes before. Still in his squad car, a verbal exchange between Brown and Wilson turned into a scuffle. Wilson said Brown tried to take his weapon.
They separated and Wilson got out of his car. According to testimony, Brown, standing 195 cm tall and weighing 136 kg, moved toward him in a menacing manor. Wilson shot him six times, testifying he did so in self-defense.
After her sister's call, McSpadden rushed to Ferguson. The events of that day are still raw and painful for McSpadden, and her PR team asked that we not revisit them in our interview.
Video from the scene shows police officers blocking her from making her way to her son's body. She is distraught – screaming, jumping up and down and pacing back and forth outside the area cordoned off with police tape.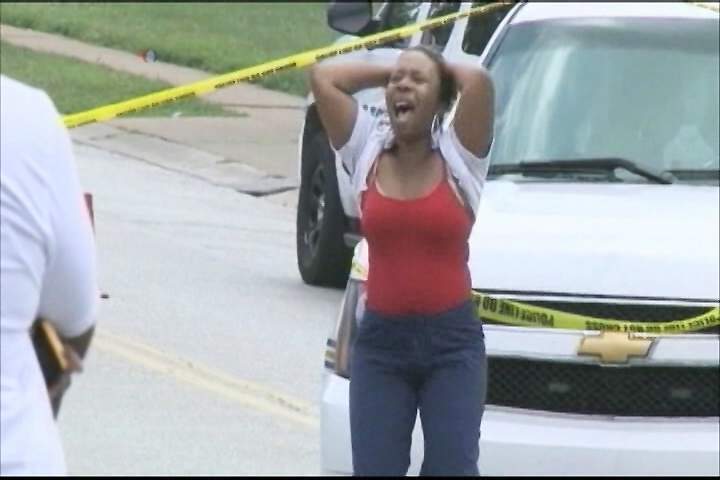 Lesley McSpadden at scene of son's shooting
As news spread of the shooting of an unarmed black man by a white police officer, an angry crowd began to gather. Police used dogs to push back the swelling crowd. And as Brown's body lay in the street for four hours in the summer heat, the anger boiled over into rage.
Soon, police and protesters began to clash, sometimes violently. It went on for days, casting an international spotlight on the small town. For many Americans, especially African Americans, Ferguson was a reminder racial equality and justice are never given, rather earned, time and time again.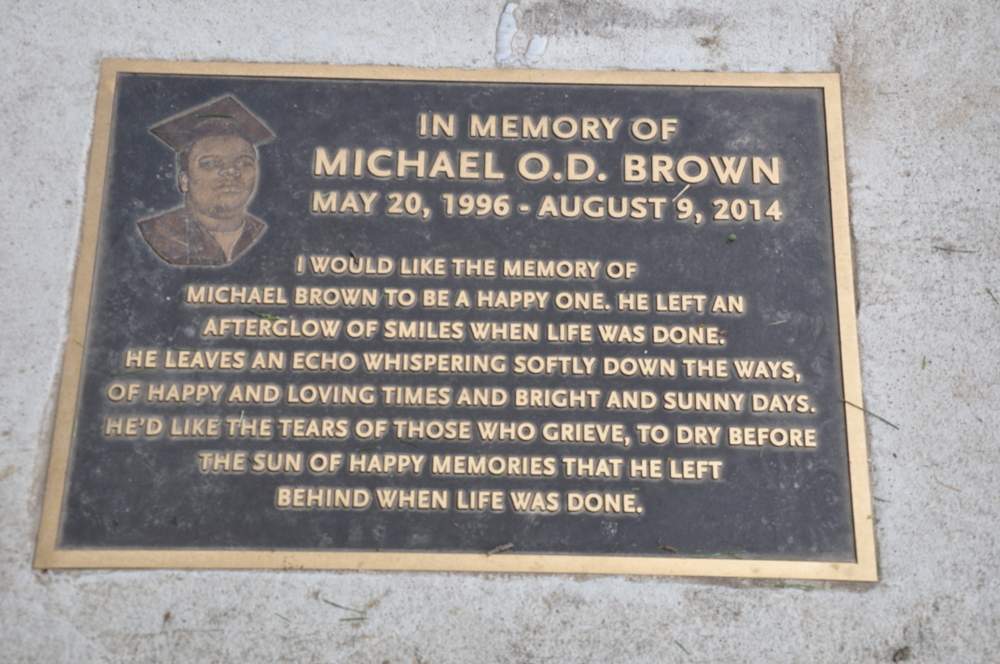 Michael Brown memorial at site of shooting: Photo Chris Simkins
Ferguson, like many communities in America, went through a major demographic shift over recent decades, from a predominantly white to a predominantly African American community. But the police force and senior city officials remained predominantly white.
Three months after Brown's death, a grand jury decided not to bring criminal charges against Darren Wilson. A federal Justice Department investigation agreed.
But the federal investigation of the Ferguson police and court system uncovered a pattern and practice of violating citizens' constitutional rights. The report described the city's practices as focused less on public safety than raising revenue. And it was the African American community that was overwhelmingly the target of that revenue stream - through issuing made-up traffic citations and other fabricated violations of law.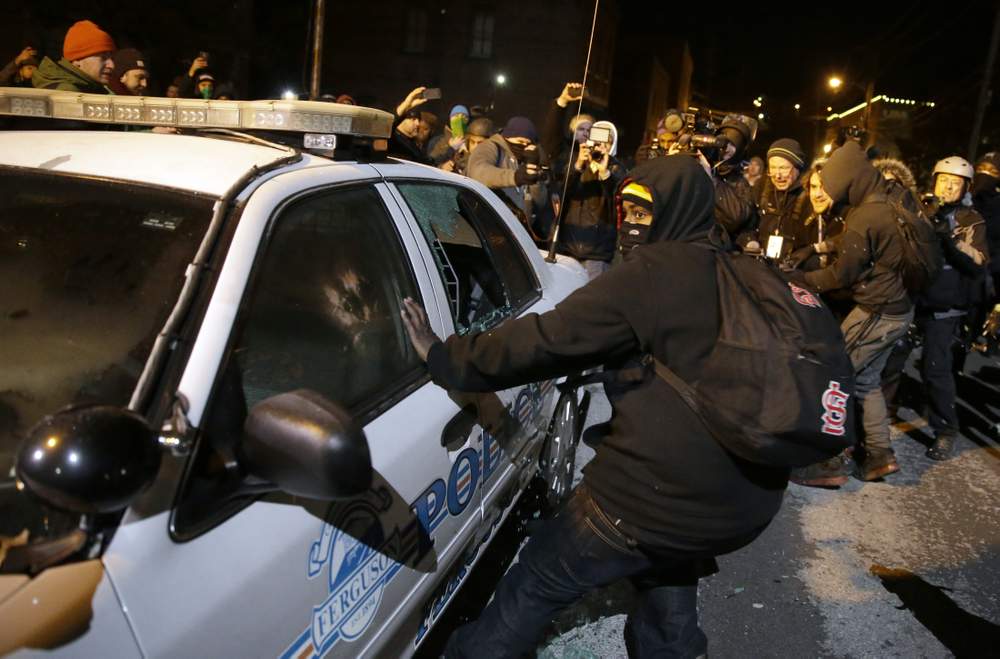 Rioting after grand jury decided not to criminally charge Darren Wilson for the death of Michael Brown: Photo AP
Rioting broke out again in November, when the grand jury announced its decision, and Ferguson was no longer just a place, but a symbol.
The events in Ferguson would catapult to prominence Black Lives Matter, a movement dedicated to fighting systematic oppression of black people and other minorities. It also sparked criminal justice reform efforts focusing on police brutality.
Although McSpadden says she doesn't like the attention, she is a big part of the symbolism surrounding Ferguson.
"If I am looked at as an activist, then that is OK. But I will fight for my son as hard as I can," she told us.
Part of her motivation to write her book was to counter the way her son was viewed in grand jury testimony and media coverage – as a wild-eyed, unruly thug who assaulted a police officer.
McSpadden writes of a mild mannered young man, a gentle giant with a technical mind who liked to take things apart and figure out how they worked.
"He was a positive person. Period. He liked to laugh, smile. He was very reserved, but once you spark a conversation with him you are surprised what the conversation is about. And he was judged a lot by his size. You see a lot of big men, but he was judged by his size," she said.
Asked if she thought the Ferguson police force would reform, she replied, "The only way I feel that it would change entirely is if they take everyone out that was involved with what the Department of Justice had the findings about. You know how they were conducting business over there. And as we know some people are still there, or have been walked away [forced to leave] or they walked away freely. So it is a start."
Ferguson hired a new, African American police chief and other city officials, and has made progress on other mandates required by the Department of Justice. But it has had trouble hiring new officers.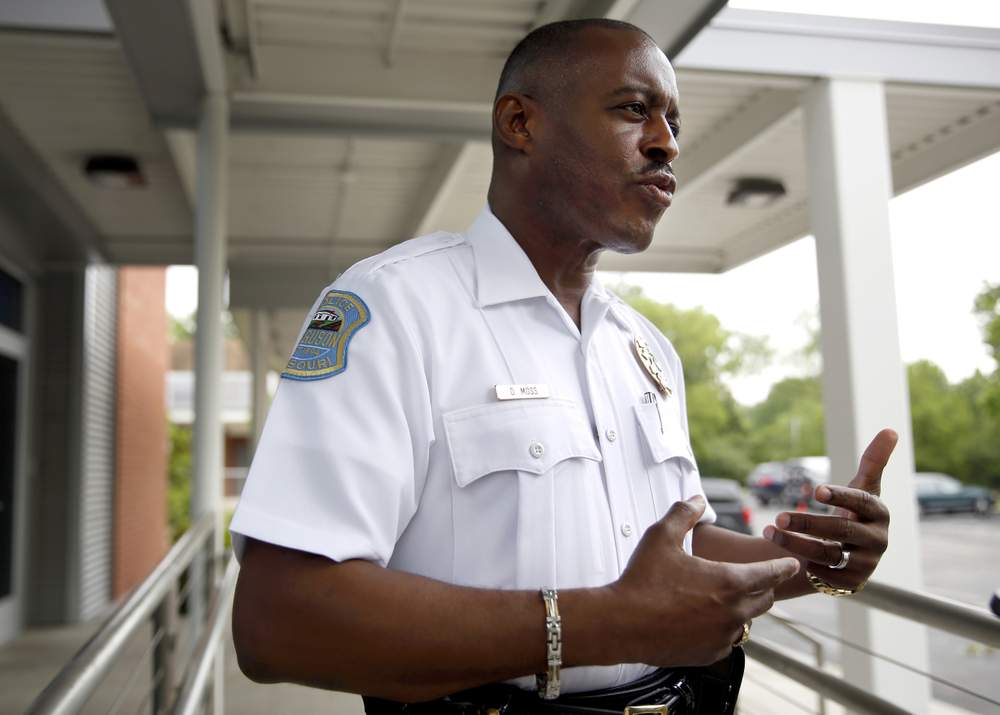 Delrish Moss, becomes Ferguson chief of police.
McSpadden has yet to come to terms with her son's death.
"I have my days. I know it was not in vain. But I still have my days with everything that surrounds it. Especially not being given a leg to stand on when it comes to the decision-making from the state and the DOJ," she says referring to the decision not to indict Wilson.
She pauses, then adds one more word in a voice guttural with grief.
"Heartbreaking," she says, as if to release some of the demons that still haunt her.