"It is going to take a long
drawn-out process"
De'Carlon Seewood, Ferguson City Manager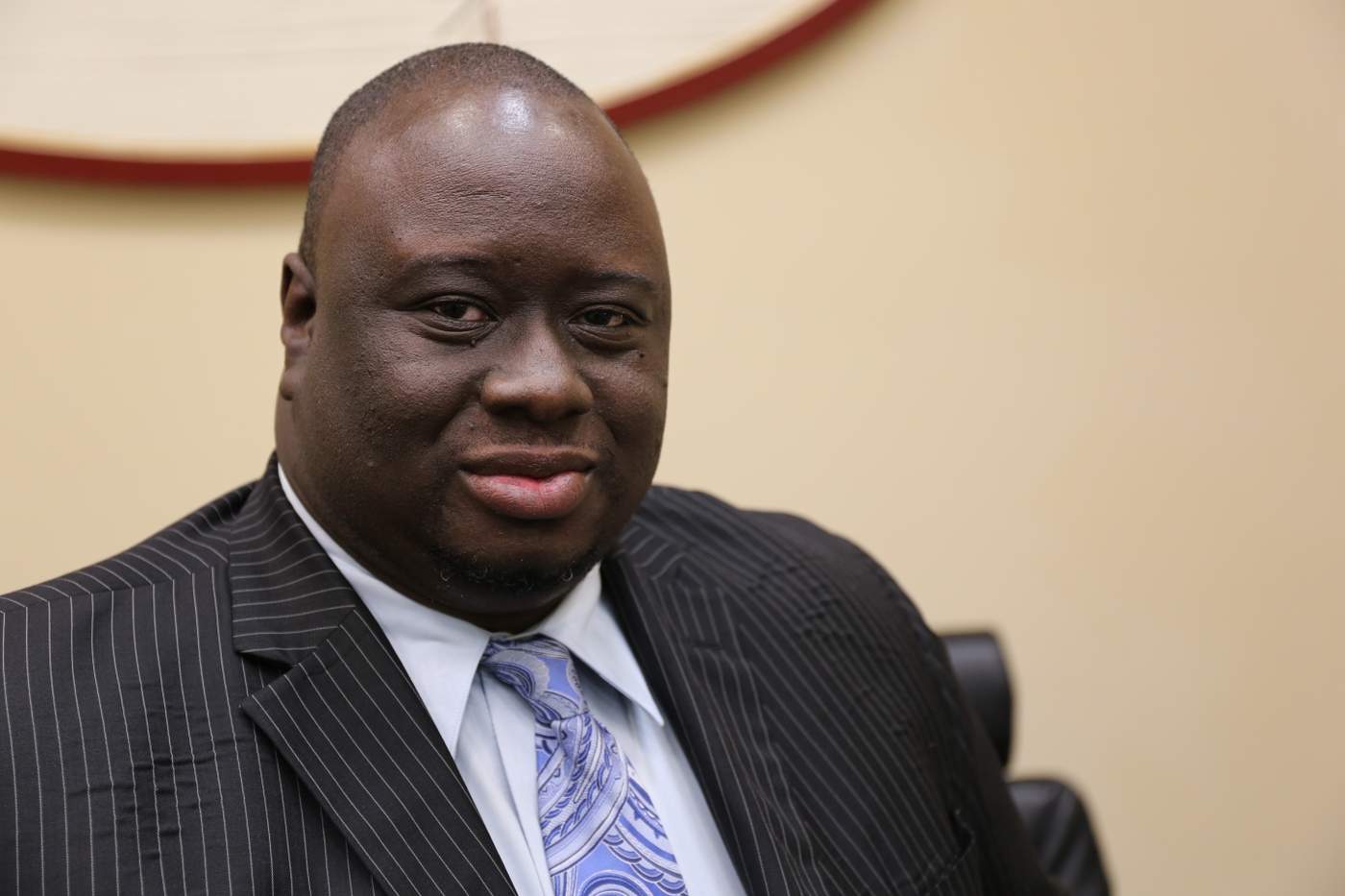 When De'Carlon Seewood talks about the changes he is overseeing in Ferguson, he speaks with confidence. As Ferguson's recently hired city manager, he has the authority to hire and fire nearly all city employees.
"We have worked really hard to try and change the perception of how we do policing here in Ferguson," said Seewood.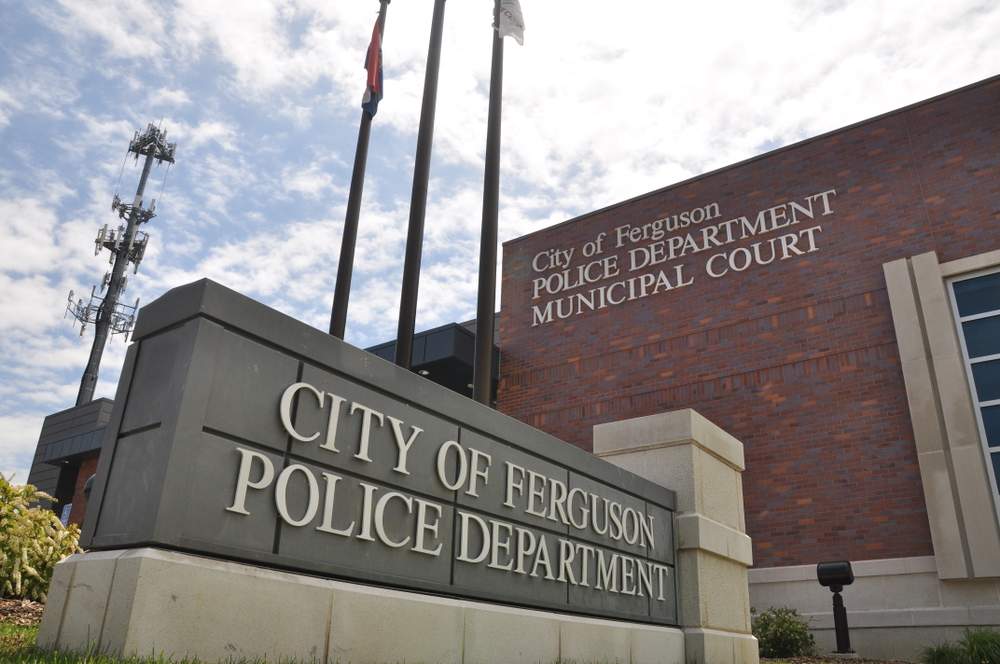 Photo: Chris Simkins
Seewood's mandate is to rebuild the city and its reputation after the killing of Michael Brown by a white police officer and a scathing U.S. Justice Department (DOJ) report that triggered the resignation of senior city officials.
One of those who stepped down was Seewood's predecessor, John Shaw. The Justice Department report accused Shaw, along with the city court system and the police force, of discriminatory practices toward African American citizens.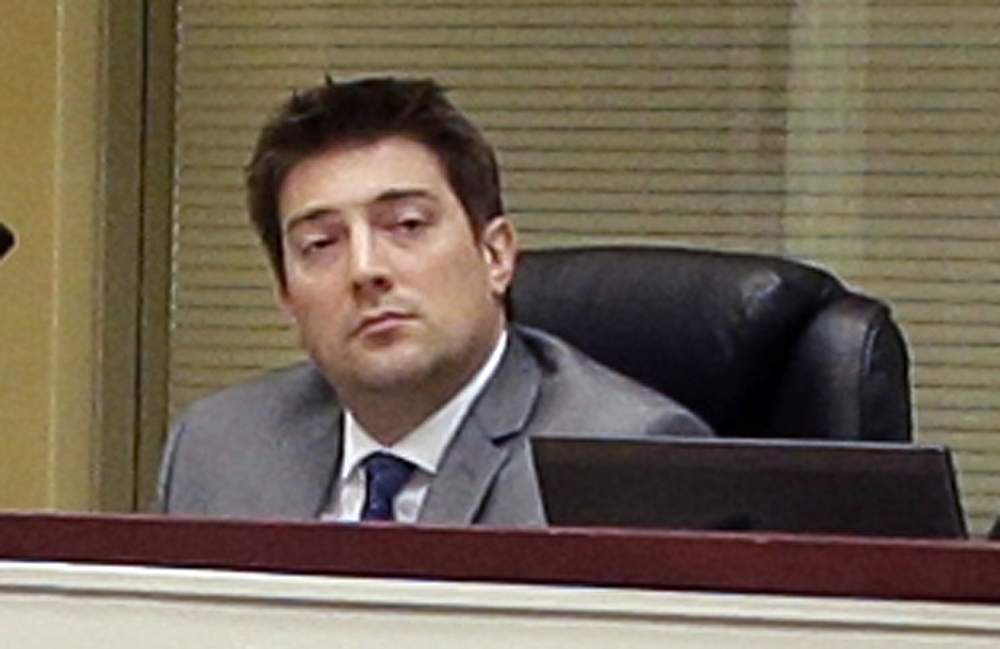 John Shaw, former Ferguson city manager: Photo AP
At the heart of the discrimination, the report pointed out, was a dishearteningly mundane motive: money.
Investigators said city officials urged police officers and court staff to produce revenue above all else, with the emphasis on money having "a profound effect" on how the Ferguson police force operated.
Police operations were said to include unlawful stops and searches, falsification of charges for the purpose of generating revenue, and excessive use of force.
Because the community was largely African American, and the police and courts dominated by whites, the revenue-generating mission inevitably became an issue of race and mistrust between many of the citizens of Ferguson and the authorities sworn to protect them.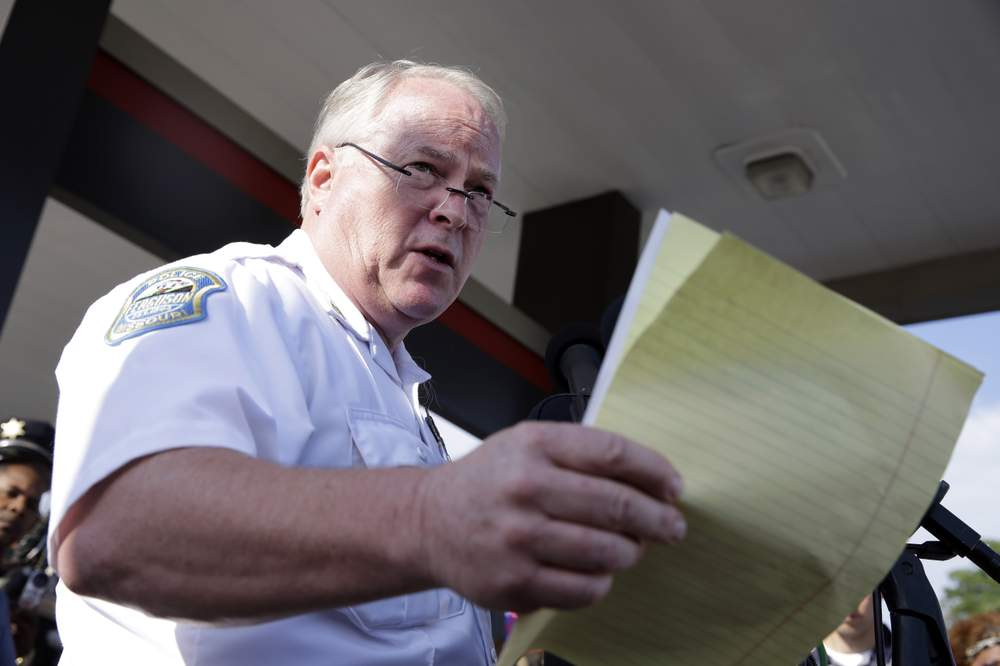 Ferguson Police Chief Thomas Jackson resigned in response to DoJ report: Photo AP
The courts under Ferguson Judge Ronald Brockmeyer were accused of raising millions of dollars, often by creating new court fees and levying excessive fines on poorer citizens, moves that were possibly illegal. Some people, unable to pay the fines, served time in jail, in what critics describe as a modern-day debtors' prison.
A city council member opposed Brockmeyer's reappointment in 2012, writing, "he does not listen to the testimony, does not review reports or the criminal history of defendants, and does not let all the pertinent witnesses testify."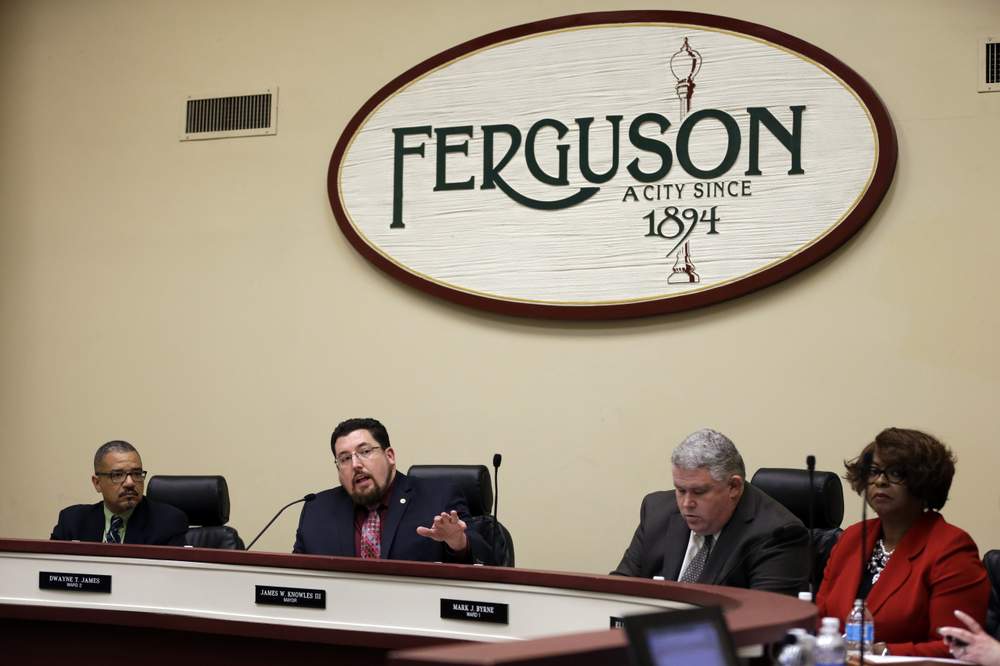 Ferguson City Council: Photo AP
At the time, city manager John Shaw acknowledged the council member's complaints, but said "the city cannot afford to lose any efficiency in our courts nor experience any decrease in our fines and forfeitures."
Brockmeyer resigned after the DOJ report in March, 2015. Shaw would follow a few days later, writing in his resignation letter, "I must state clearly that my office has never instructed the police department to target African Americans, nor falsify charges to administer fines, nor heap abuse on the backs of the poor."
Missouri's supreme court assigned a state appeals judge to oversee Ferguson's municipal court cases in an effort to restore confidence.
"I know that there are still cases out there that people are still complaining about," said city manager Seewood. "But if you look at what the [new] judge has done, we have dismissed a lot of cases. The judge is, you know, really fair."
He says that now, when defendants are unable to pay a fine, arrangements are made for partial payments or community service rather than jail time.
Seewood, an East St. Louis native who had served as Ferguson's assistant city manager in the past, is determined to move forward, leaving the controversies behind.
"It is going to take a long, drawn-out process," he said. "It is going to take being diligent to make sure we are standing behind the process and procedures we are putting into place."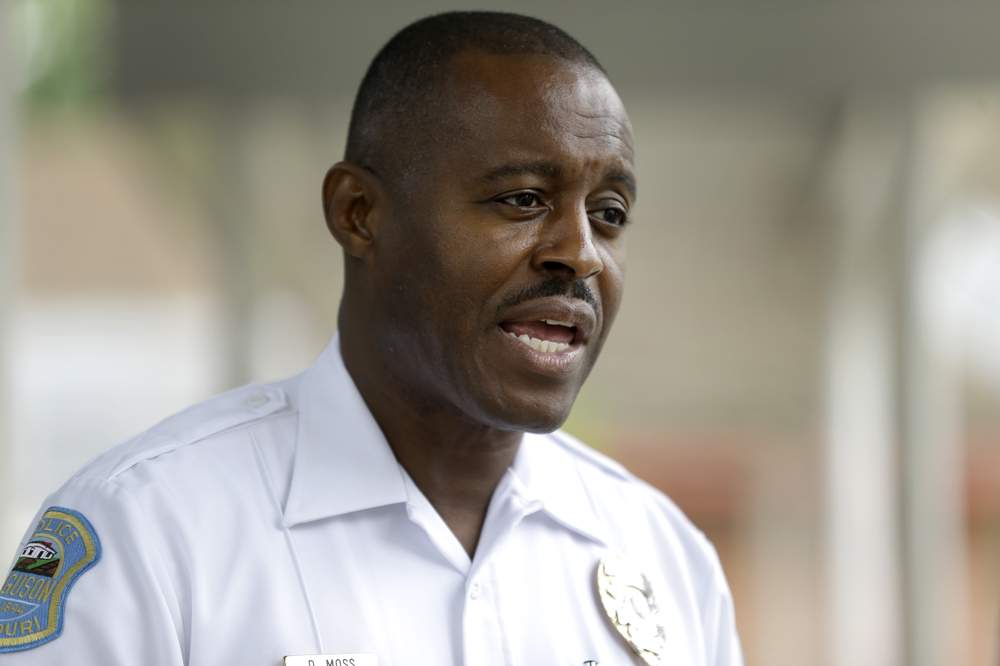 Delrish Moss, new Ferguson chief of police: Photo AP
His first major action was to hire a new police chief, Delrish Moss, a former homicide detective and spokesperson for the Miami Police Department. In his first remarks to Ferguson officers, Moss spoke of the importance of respecting the community they serve. And he issued a stern warning.
"If you fall short of that, and it is through a mistake in the head, we will work to correct that. But if you do it with malice, if you do it in a way that disrespects that badge that you hold, I will see that you are removed from police service or further prosecuted," said Moss.
Two tax increases have been voted on and approved by city residents to address a budget shortfall of $2 million. However, city manager Seewood is still not sure how the cost of implementing the DOJ mandates, which included hiring an independent monitor, will affect city services.
"That is a hard question to ask because we don't know what all the costs are going to be," said Seewood.
His greatest hope for Ferguson is to see more harmony. Seewood says tension between the police and the community remains.
"This community is a great community. I wouldn't be here if it wasn't a great community," he said. "I think part of it is that the officers need to understand that the citizens are there to support them and that they are there to support the citizens. And there are a lot of officers who get it. But there are a lot who need to work on that."