When Cities Fall
From the struggle of prolonged urban warfare, to the thrill of victory and the brutal aftermath, VOA brings you to three cities – Mosul and Tal Afar in Iraq and Raqqa in Syria – for an inside look at what happens when cities fall.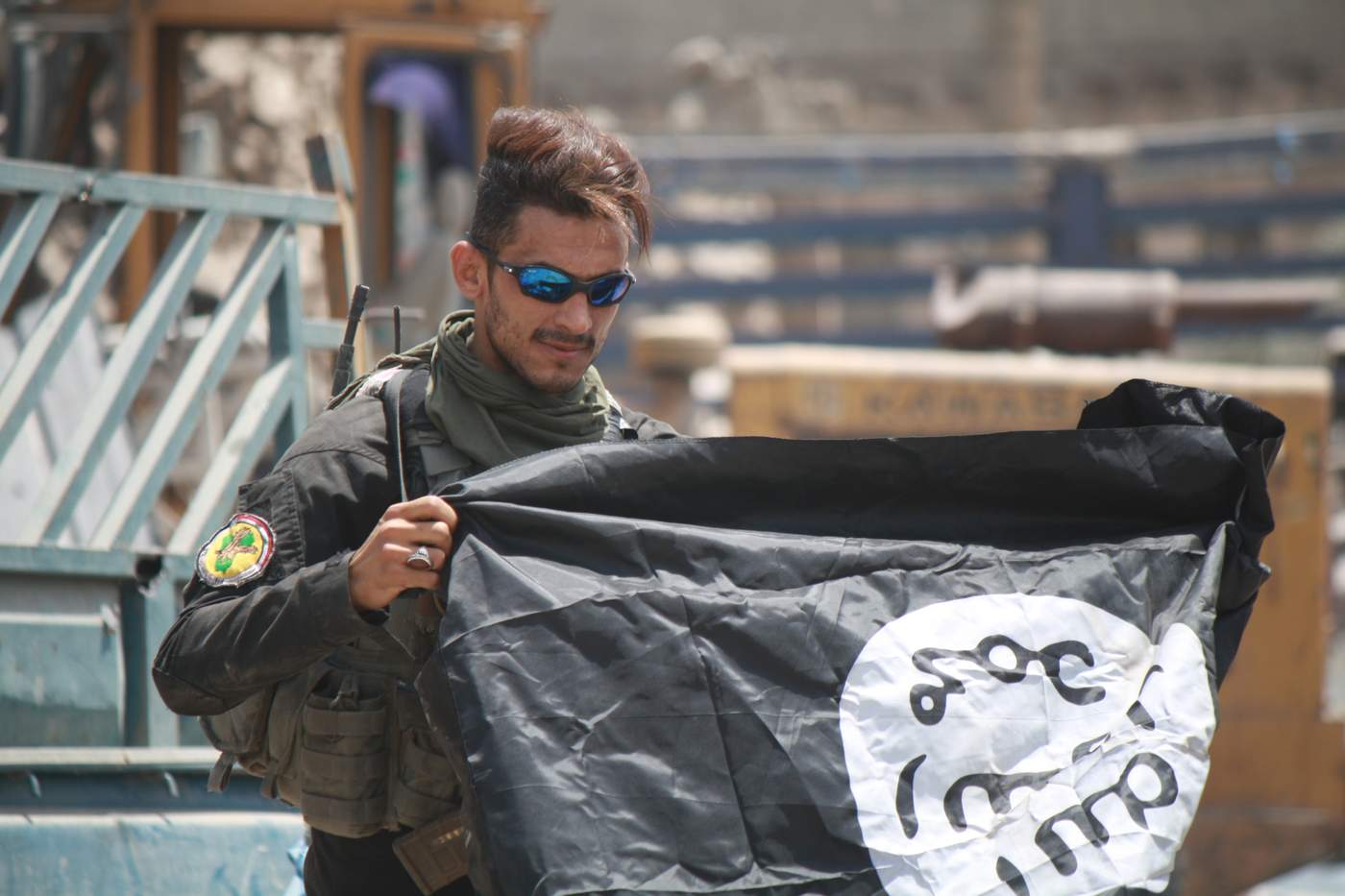 On a recent trip to west Mosul, we couldn't enter the Old City, now an uninhabitable wasteland, because militants who had been hiding out for months ambushed Iraqi Federal Police a few hours before.
As we drove around town we saw new checkpoints every few blocks, manned by various Iraqi fighting forces. Shia flags adorned some of the posts in what is an almost exclusively Sunni city, as Islamic State has killed or forced out most minorities. Traffic was thick; someone in an ambulance cleared a path by firing bullets into the air. None of this is strange now in Mosul.
Part 1 Mosul, the aftermath
The people we meet here tell us no one has visited their area in the aftermath of the disaster, when the New Mosul neighborhood was briefly made famous after hundreds of people were killed in U.S.-led coalition airstrikes in May.
Young men show us around the crushed neighborhood in the eastern part of the city. Airstrikes, they say, have killed more than 800 people here, an area of roughly a square kilometer.
Governors, ministers and other officials visited en masse back then, they say, but little has changed. Bombed out houses still lay wasted, the missing and presumed dead are still missing and there is still no running water or electricity.
I ask if they are getting any government or foreign aid. Walid, 27, laughs out loud. "They won't even help by giving us a toothpick," he says.
This area was one of the most heavily bombed in the nine-month war that ousted IS from Mosul. The United States confirms that airstrikes in New Mosul killed 105 people in one week.
Walid, a truck driver before the war, lost his brother and his brother's pregnant wife in a wave of strikes in their neighborhood. They were having breakfast at his friend Abdullah's house when Walid decided to step outside to repair a broken door. Three blasts hit the block, and the buildings crumbled.
Walid only survived because he had stepped outside. Neighbors helped Abdullah and others crawl out of the rubble. Many of the people crowded into the building next door had been forced to move to New Mosul by IS militants as they retreated weeks before. None of the 140 people inside survived.
Elsewhere on the block, Abdullah says, "one man was alive, bleeding and trapped under the rubble for five days before he was rescued by Iraqi Special Forces. It was a disaster."
Part 2 Raqqa, the long fight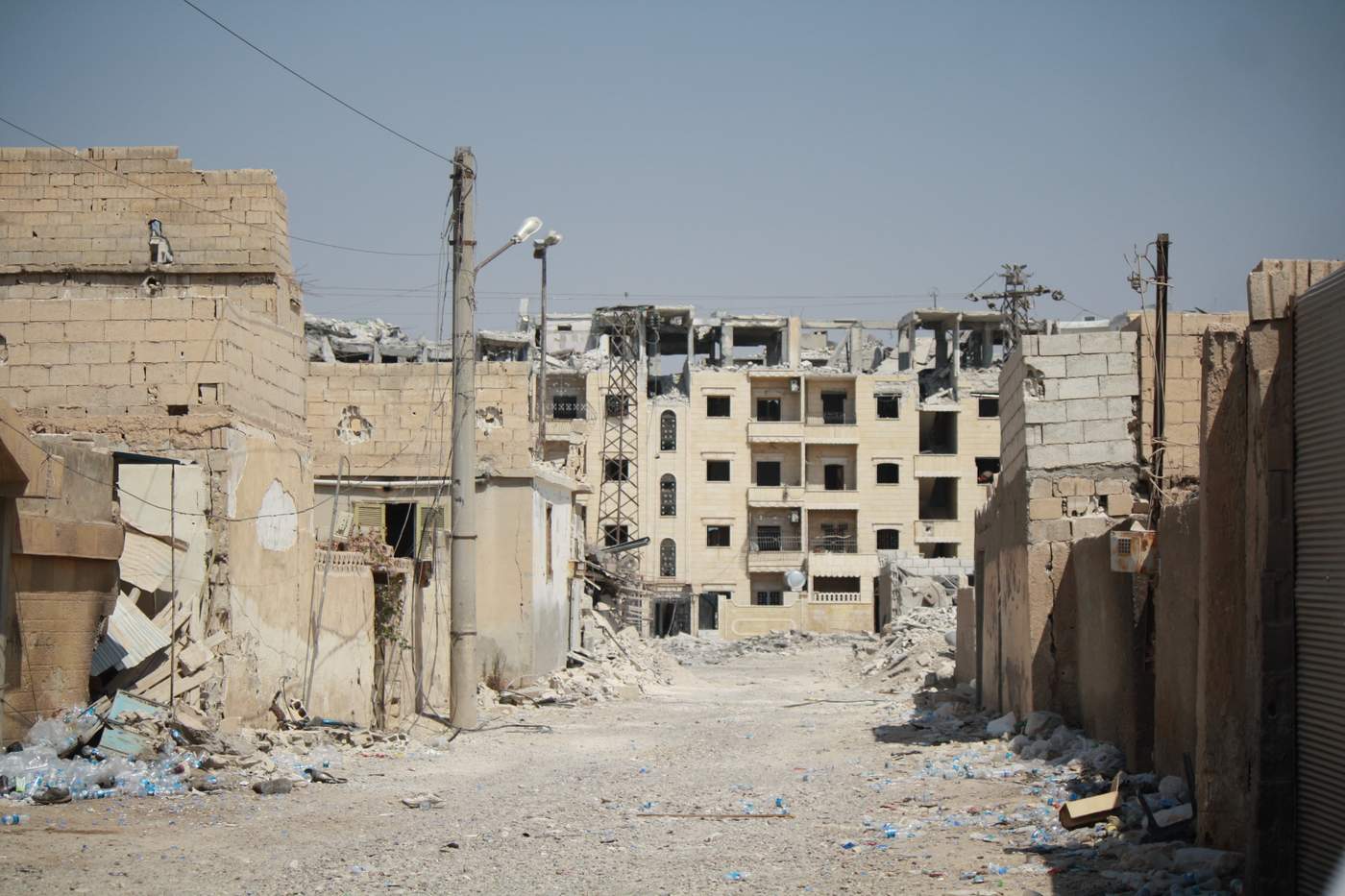 The roads into Raqqa, Syria, are nearly deserted as families who once lived here are now scattered across Syria and around the world. Buildings are gutted and soldiers continue to search for bombs on the roads.
As Syrian forces surround the last IS-held sliver of the city, militants fight back with sniper fire, missiles, mortars and suicide bombers. They are fighting to the death here in the capital of their self-declared caliphate.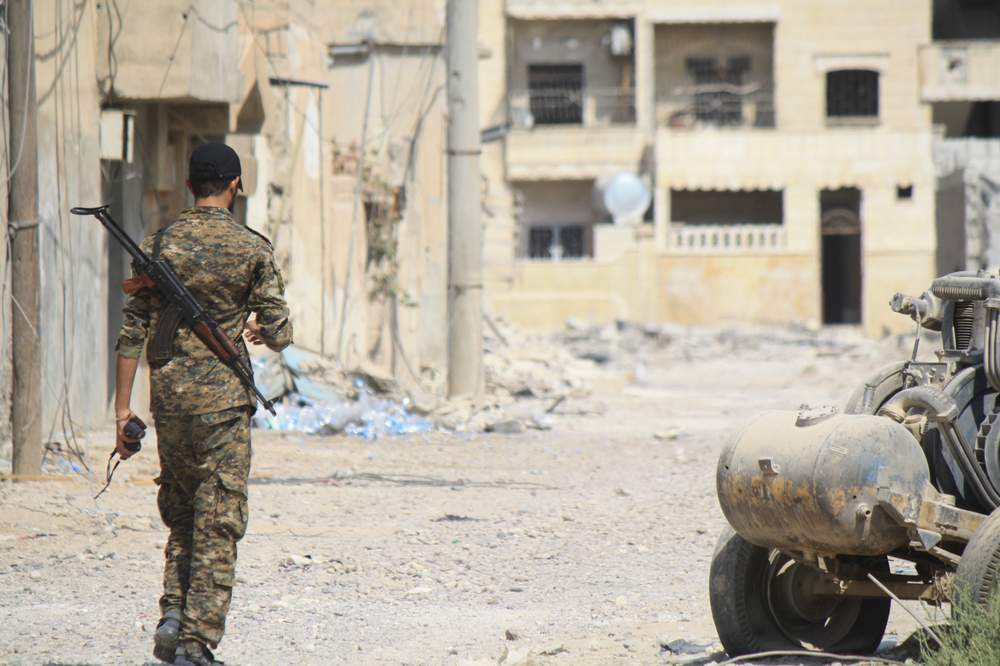 "The coming battles will be harder," says Mustafa Mambej, a spokesman for the Mambej Rebels, a fighting force in Raqqa under the command of the Syrian Democratic Forces, one of the competing groups in the country's civil war. "We are tying a noose around them and they will fight until their last moment."
An hour later, I meet a British Syrian Democratic Forces media liaison by the name of Firaz, who introduces me to a small brigade of young women, one of several rotating groups of female fighters on the front line. Besides assisting other troops in battle now, the idea is to have them on the front lines if or when any Yazidi women are rescued.
IS kidnapped thousands of Yazidi women and girls in Iraq and many are believed to still be alive, in Raqqa. The image of women fighters rescuing other women, if it happens, will bring hope to victims and capture the world's imagination, Firaz says.
In late September, I read online that Firaz was a British filmmaker who was helping the SDF with media and that his real name was Mehmet Aksoy. He had been shot dead by IS militants.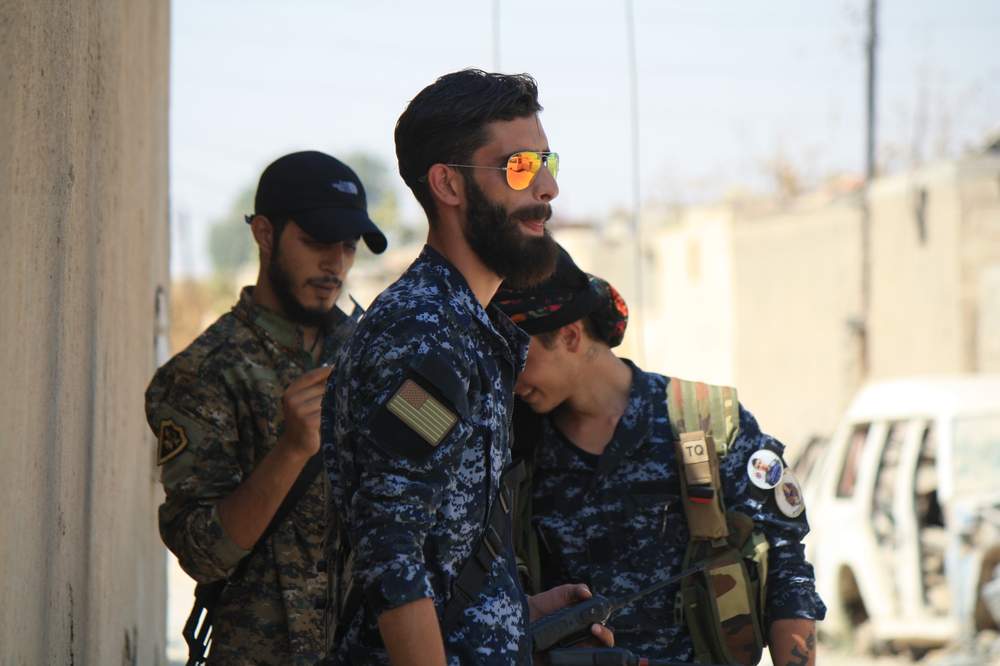 About 70 kilometers from Raqqa, the town of Ain Issa is a growing home for the people and government displaced from Raqqa. Families from all over the region live in a sprawling refugee camp, crowded into tents, while civil servants work out of a square cement building on the edge of town.
Conditions are rough in Ain Issa, but families tell us they are far better here than from where they fled.
Adla Issa, a grandmother to more than 20, sits with us in a large tent, housing families that have recently arrived and have yet to be assigned a spot to live. "We lost so many people under the rubble," she says, referring to the airstrikes that finally drove her out of her home after three years of living under IS.
Her son, Mahmoud, was among the dead, leaving behind four children. "I feel so sad looking at them," says Issa.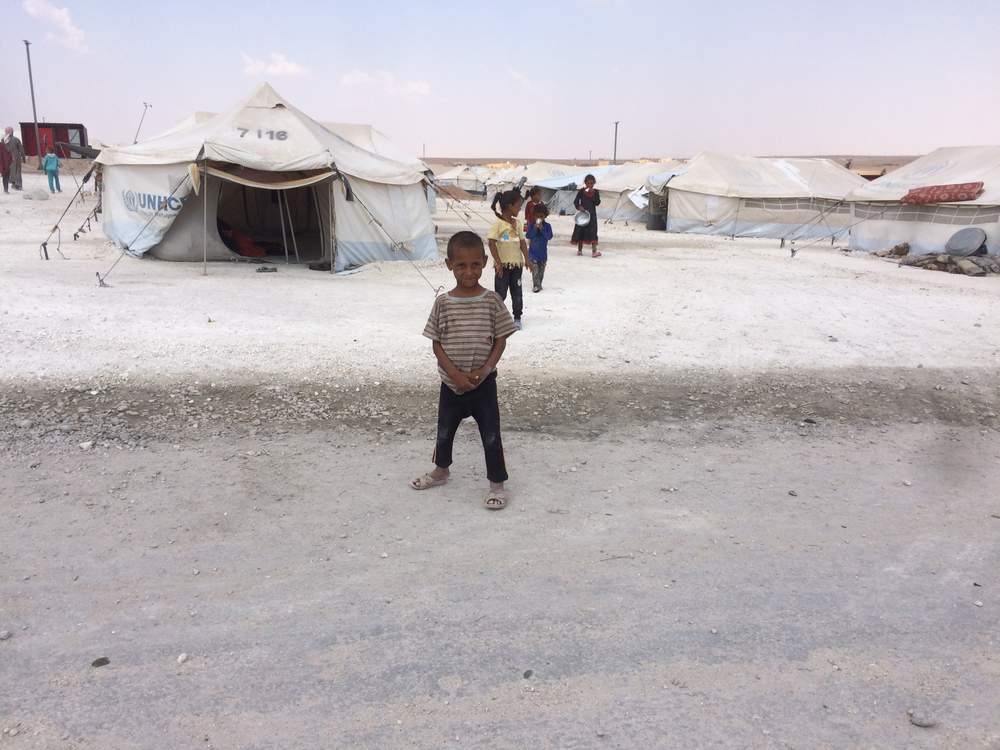 Other families tell us their lives under IS were as horrific as the battles they are now fleeing. They say they were near starvation when they finally fled, after years of undergoing trauma at the hands of IS. "They would force people to watch beheadings in the main square," says Hassan Najar, 65. "They would make the shopkeepers close up to watch, and leave the bodies there for three days."
Part 3 Tal Afar, the rapid fall
As I was leaving Syria, the battle for Tal Afar, a strategic city in Iraq about halfway between Mosul and the Syrian border, was beginning. We thought as many as 20,000 civilians were trapped inside.
Instead, soldiers found a city nearly abandoned, with militants and some of their families running out of food and water, and exhausted by months of siege.
"Iraq will be free from IS by the end of 2017," Iraqi Special Forces Staff Lieutenant General Sami al-Ardhy tells us at a base on the outskirts of Tal Afar in the final days of battle. In the weeks that followed, they swiftly captured other towns and cities, declaring victory in all but one desert region along the Syrian border.
What is left in Tal Afar, as in many other Iraqi cities once held by IS, makes it uninhabitable. There is no water, electricity, or government and there are no people. In a region strapped for even the most basic resources, services will not return until people go home, and people cannot go home with no services available.
Recovery, as in other parts of formerly IS-held cities, appears a near impossibility. All the military and political plans aimed at driving Islamic State out seem to take little account of the aftermath.
But recovery or rebuilding is the only thing left to do when cities fall. Just ask the people in Mosul.