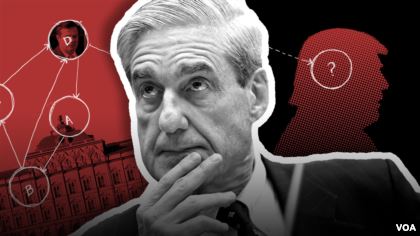 Timeline
Key events in the Mueller investigation
The sprawling Russia investigation that has dogged President Donald Trump predates both the November 2016 election of the billionaire businessman and the May 2017 appointment of special counsel Robert Mueller.
It began in July 2016 when the FBI, suspecting Moscow of orchestrating a campaign to change the outcome of the election against Democrat Hillary Clinton and in favor of Trump, opened a counter-intelligence investigation.
As former FBI Director James Comey later testified, the FBI wanted to determine "the nature of any links between individuals associated with the Trump campaign and the Russian government, and whether there was any coordination between the campaign and Russia's efforts."
Well into 2017, the FBI remained in charge of the effort. But when Trump abruptly fired Comey in May 2017 over what he later called "the Russia thing," Mueller was appointed to lead an independent probe into the affair.
In March 2018, Mueller concluded his wide ranging probe by submitting a final report to the attorney general that outlines why he charged certain individuals — and chose not to charge others — in connection with his probe. What follows is an account of key events in the investigation in reverse chronological order.