Before 9/11
Muslims began to come to the U.S. in sizable numbers after 1965, when U.S. immigration law was changed to admit more non-Europeans. But until 2000, they were not largely engaged in U.S. elections, according to a report by the Mideast Forum in 2001. Rather, many in the community debated whether it should participate in the secular American democracy.
But in 2000, 700 Muslim candidates ran for local, state and federal office. Interestingly, 92 of the candidates were from Texas, where the Mideast Forum speculates there was an active recruiting committee, while today's map (above) shows clusters of Muslim candidates on the west and east coasts as well as in the upper Midwest where there are vibrant immigrant communities.
Of the 700, the American Muslim Alliance said, 153 were elected, all of them to local offices. No one won on the statewide or federal level that year.
After that high participation point, came 9/11 when 19 al-Qaida terrorists highjacked four planes and deliberately crashed them, killing 2,996 people. It has taken 17 years for Muslims to begin to get active in politics again.
Demographics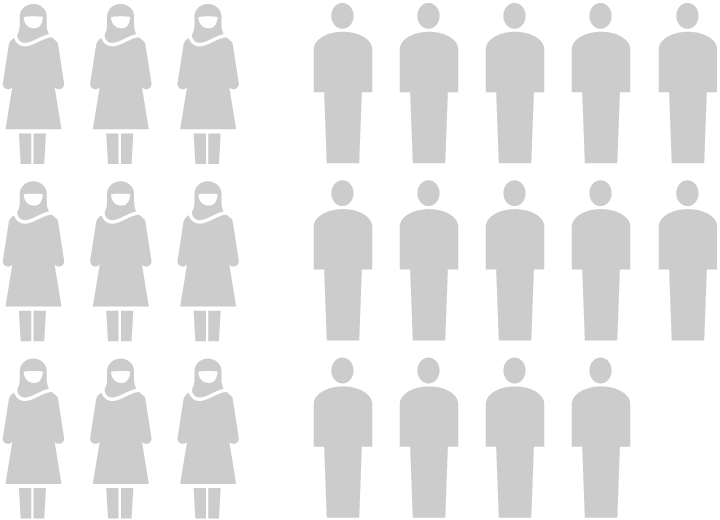 Most of this year's crop of Muslim candidates (14) are male although both of the new House members are women in keeping with the historic number of women nationwide who will be going to Congress in 2019.
Educated and successful, many (8) have served in public positions before. Four are lawyers. The group includes an engineer, two doctors, teacher, set designer, and best-selling author.
Yet, in running for office, they opened themselves up to anti-Muslim attacks, as immigration attorney Deedra Abboud discovered when she announced her candidacy for U.S. Senate in Arizona last year. In a Facebook post, she wrote about separation of church and state: "In their infinite wisdom, the Founding Fathers decreed that this nation would separate church and state, and in doing so protect both institutions."
This set off a barrage of invective against Abboud on social media in which she was accused of abandoning her religion.
In Michigan, gubernatorial candidate Dr. Abdul El-Sayed was accused of having ties to the Muslim Brotherhood by a potential opponent. "Michiganders are not asking how I pray, but what I pray for — and what I care about," El-Sayed responded.
In the pre-election report, "Running on Hate," the advocacy group Muslim Advocates noted that both Tlaib and Omar also had been attacked. "A joint event they hosted was crashed by an anti-Muslim activist who called them 'jihadis' and screamed numerous conspiracies about Muslims, incest, and genital mutilation…" the report says.
Muslim Advocates concluded that smearing Muslims is not a winning strategy. "The results of this study indicate that core anti-Muslim voters are a small and hostile segment of the electorate, and candidates' attempts to vilify American Muslims, in an attempt to increase vote totals actually have the opposite effect: they lose more votes than they gain, even among conservatives," the group wrote in its report.
Progressive group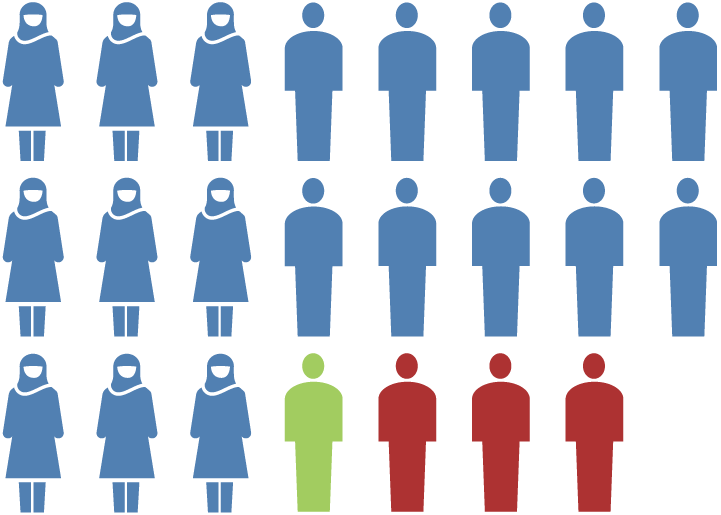 As Muslims re-emerge as candidates and voters, it seems that 9/11 has also changed their thinking.
VOA's group of 23 candidates is overwhelmingly Democratic with one Independent. Only three are Republican. And most of the Democrats (11) identify themselves as Progressive, liberal Democrats interested in social reform. Both Tlaib and Omar are in this group.
However, in December of 2000, a Council on American-Islamic Relations (CAIR) news release announced, "Muslims Congratulate President-Elect Bush." CAIR said it had conducted a poll that showed Muslim voters were 72 percent for Republican George W. Bush and only 8 percent for Democrat Al Gore. CAIR also said 19 percent voted for independent progressive candidate Ralph Nader. A preview of what was to come?
2020 and beyond
The Pew Research Center released a report in 2017 breaking down the current members of Congress by religion. At over 90%, Congress remains overwhelmingly Christian. While the number of Muslim members in the House of Representatives will increase from two to three when the new Congress is sworn in, this is a tiny percentage of the 435-member body.
But it is the most ever.