White House issues new, tougher travel restrictions
As part of the previous travel ban expires, the Trump administration issues new rules affecting travel from 8 countries. They bar entry into the U.S. of immigrants and non-immigrants from Chad, Libya and Yemen, on business, tourist or business-tourist visas; block entry of Iranian citizens, as immigrants or non-immigrants, but provide an exception for Iranian students with additional screening; bar immigrants and non-immigrants from North Korea and Syria; and prevent immigration by citizens of Somalia. Sudan is removed from the list. The new rules go into effect October 18 except for those included in the current travel ban, which remain in effect. Subject to periodic reviews, the new restrictions continue indefinitely.
September 18, 2017
TPS ended for Sudan
The Trump administration says it will end Temporary Protected Status for nationals of Sudan in 2018. The Department of Homeland Security says that conditions in the country have improved and TPS is no longer warranted for Sudanese citizens. TPS for Sudan was set to expire November 2, but DHS is extending the program for a year to allow Sudanese nationals currently benefiting from TPS to wrap up their affairs in the U.S. Meanwhile, DHS is extending TPS for South Sudan until May 2019. At the end of 2016, some 1039 Sudanese and 49 South Sudanese held TPS status.
September 13, 2017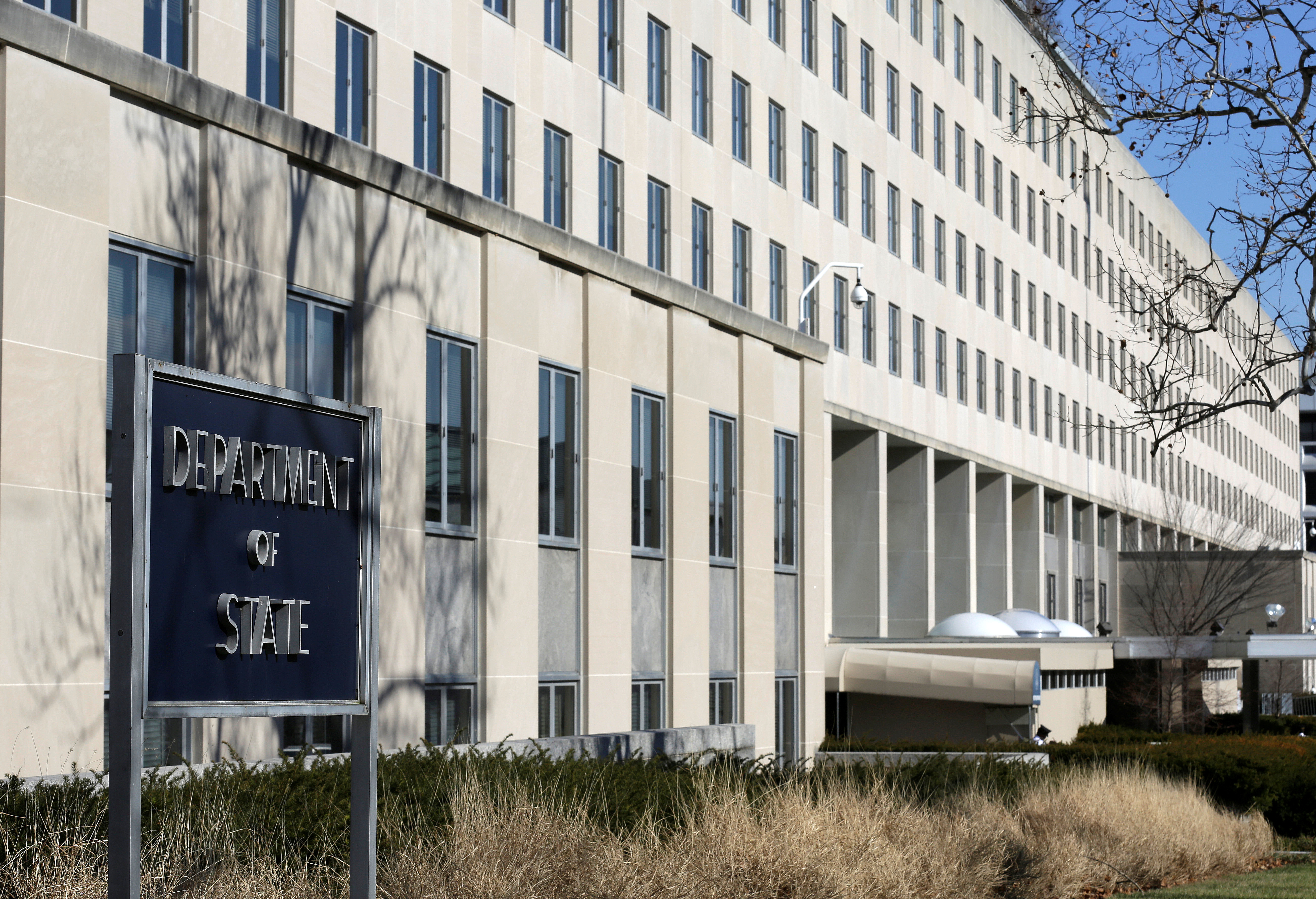 No new visitor visas for Eritreans; officials banned from Cambodia, Guinea and Sierra Leone
The U.S. Embassy in Asmara, Eritrea ceases issuing B1, B2 and B1/B2 visitor visas to "citizens, subjects, nationals, and residents of Eritrea" with limited exceptions. The step is taken under Section 243(d) of the Immigration and Nationality Act because Eritrea does not have a repatriation agreement with the U.S. to take back deported citizens. Foreign ministry officials and their families from three other countries – Cambodia, Guinea, and Sierra Leone – are also denied visas for the same reason. Only twice before have visas been denied to so called "recalcitrant" countries. Other countries listed as being recalcitrant in accepting deportees from the U.S. include China, Cuba, Vietnam, Laos, Iran, Burma, Morocco and South Sudan.
September 5, 2017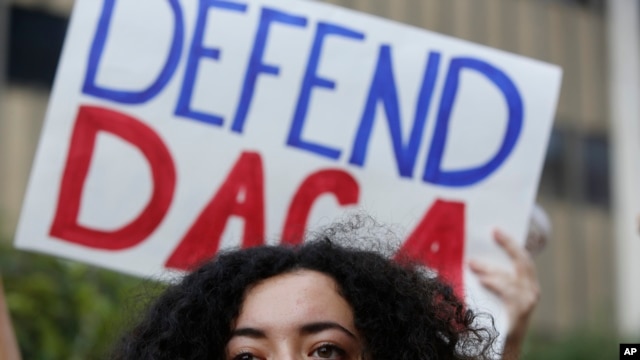 Trump ends DACA
"DACA is being rescinded," Attorney General Jeff Sessions announces, ending President Barack Obama's five-year-old Deferred Action for Childhood Arrivals program. There are currently about 800,000 DACA recipients in the U.S. No DACA authorizations will be revoked before March 5, 2018 if those whose permits expire during that time apply for renewals in early October. But all DACA authorizations will have expired by March 2020. The six month delay is intended to give Congress a chance to act on the program.
September 1, 2017
Refugee admissions drop again
The number of refugees coming to the United States drops to its lowest level in more than a decade. State Department data shows 910 refugees arrived in August, compared to an average of 6,955 for that month in the preceding 10 years. A month earlier, July set the previous decade-low arrivals level. Trump's executive order limiting travel banned all refugees for 120 days except for those with close family in the U.S.
August 16
CAM Parole Program Ends
The Department of Homeland Security ends the Central American Minors (CAM) parole program, which granted Central American minors temporary legal residence in the United States. President Barack Obama established the CAM parole program in 2014 in response to an illegal influx of unaccompanied minors from El Salvador, Guatemala and Honduras. The program allowed young people under 21 to enter the U.S. on a two-year, renewable parole if they had a parent already legally present in the country. The Washington Post reports that termination of CAM parole excludes 2,714 minors who had conditional approval to enter the country.
August 2
Trump backs Senate immigration bill
The bill, written by Senators Tom Cotton and David Perdue, would cut legal immigration by 50%. It establishes a points system to reward would-be immigrants with points for speaking English and having marketable skills. Casting the measure as putting American families first, Trump's senior advisor for policy Stephen Miller called it a "permanent change to immigration that will endure through time." The bill faces a rocky road in the Senate.
August 1
Refugee numbers plummet
The number of refugees coming to the United States dips sharply in July, dropping to the lowest level of monthly arrivals in more than a decade after the travel ban takes effect. 1,224 refugees arrived in July, according to U.S. State Department data — less than any other month since the 2007 fiscal year.
July 17
15,000 temporary worker visas are added.
15,000 temporary worker visas are added, a one-time increase. Trump's resort in Florida, Mar-a-Lago seeks to obtain 70 of them.
July 14
Trump considers speeding up deportations
A leaked memo shows the Trump administration is considering expanding DHS's powers to speed up deportations.
July 12
Kelly: DACA won't stand up to challenge
DHS' Kelly tells lawmakers that the DACA (Deferred Action for Childhood Arrivals) program will probably not stand up to a legal challenge, threatened by 10 Republican state officials who gave the administration a 9/5 deadline before filing suit. Almost 800,000 young people who were brought to the US as children would be affected.
He also warns that Temporary Protected Status (TPS) is likely to be eliminated. Currently offered to people from ten countries that are considered unsafe, TPS allows them to live and work temporarily in the US.
July 11
DHS halts International Entrepreneurship Rule
DHS issues a notice delaying implementation of the International Entrepreneurship Rule until March, 2018. In the meantime, DHS plans to solicit comments on why the program should be scrapped. Earlier, DHS had estimated the program would result in 3,000 new startups every year and many more jobs.
June 29
Travel ban takes effect
The travel ban takes effect, using Supreme Court mandated rules that only people with "bona fide" family, business or educational ties be allowed in from six mostly Muslim countries or as refugees.
June 21
Trump slows down visa processing
In an executive order, Trump rescinds an Obama-era rule to speed up visa processing.
June 15
DHS ends protections for undocumented parents with US children
DHS formally ends the DAPA program (Deferred Action for Parents of Americans). DAPA had been in litigation since 2015 and never took effect. It would have protected parents with U.S. children from deportation.
May 22
Sessions seeks to withhold funding from sanctuary cities
Attorney General Jeff Sessions issues a memo defining sanctuary jurisdictions as those that "willfully refuse" to comply with a federal law that bars local governments from prohibiting their law enforcement officers to share information about the immigration status of people in their custody.
Sessions says the executive order "will be applied solely to federal grants administered by the Department of Justice or the DHS and not to other sources of federal funding." A federal court had blocked (4/25) the federal government from penalizing sanctuary jurisdictions.
March 17
DHS Calls for Wall Designs
DHS issues two requests for proposals from companies interested in building a wall on the U.S./Mexican border. The bids for both concrete and non-concrete barriers will be winnowed down to 8 -10 winners who will build prototypes on the border near San Diego, CA. While no wall is to be built soon, the talk has a chilling effect and illegal border crossings start to fall off.
February 21
DHS implements Trump's order
Department of Homeland Security Secretary John Kelly implements Trump's January executive orders with 2 memos. They do away with prioritizing for deportation those who have committed crimes. "Unless otherwise directed, Department personnel may initiate enforcement actions against removable aliens encountered during the performance of their official duties," Kelly wrote.
The memos also expand the definition of a "criminal alien." Anyone who has been convicted of a crime, been charged with a crime, or even committed anything that might be a "chargeable criminal offense" can be deported.
Thirdly, the memos call for an increase in the 287(g) program which allows local law enforcement agencies to participate as an active partner in identifying criminal aliens in their custody, and placing ICE detainers on these individuals.
January 25, 2017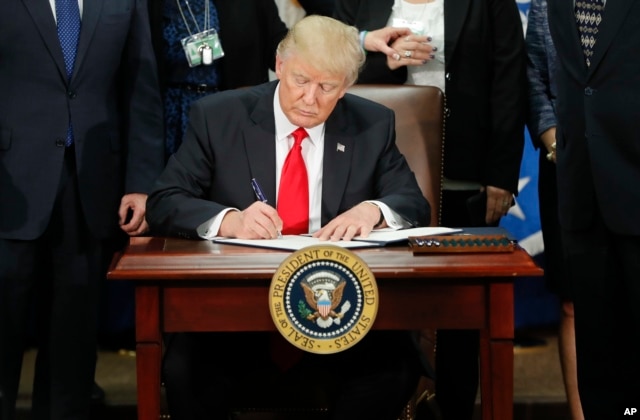 Trump wastes no time addressing immigration
Five days into his presidency, President Trump issues two executive orders on improving immigration enforcement and enhancing public safety in the interior of the U.S.